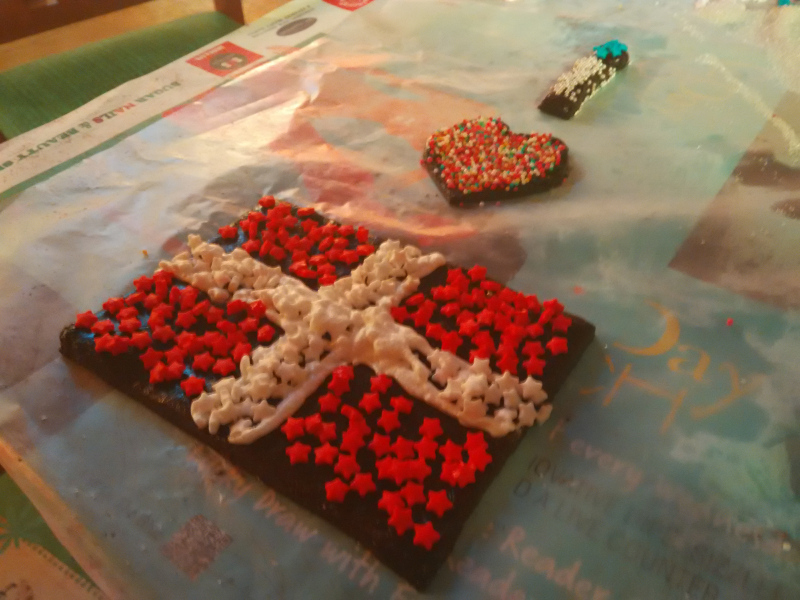 AN EVENING WITH SWATCH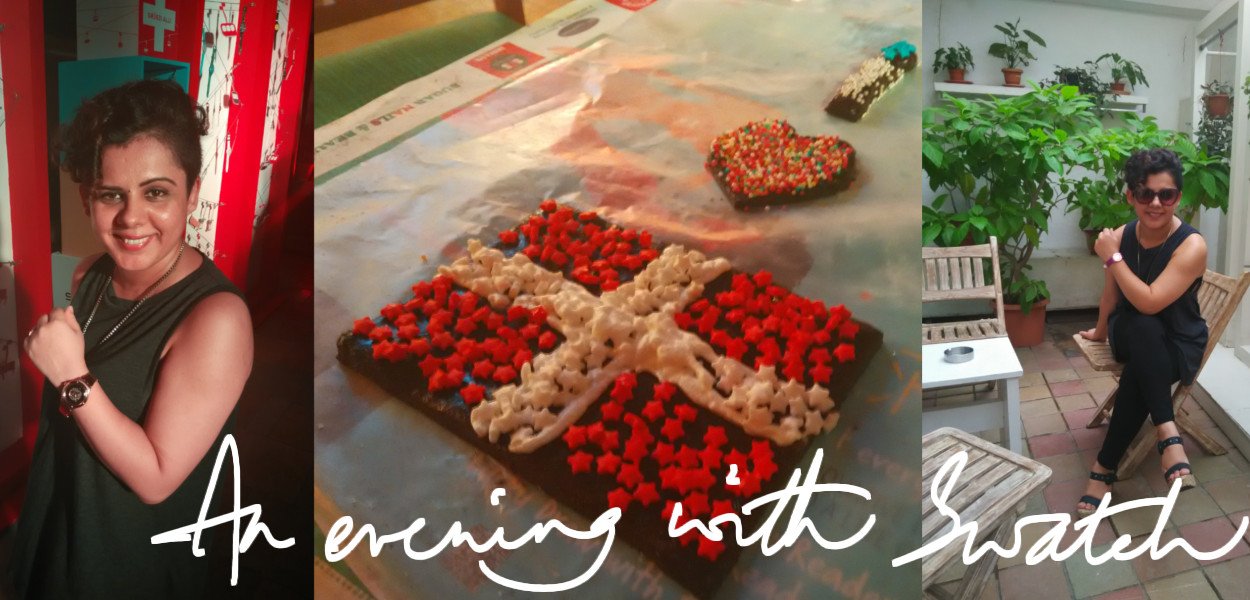 My affair with Swatch goes back some 12 years. I had gone out for dinner with this guy who was wearing this really handsome silver metallic chronograph, and when I complimented him with, 'Hey, nice watch', he said its not a watch, It's a Swatch! I thought to myself, 'Yeah Whatever'… I never met him again but I could never forget that watch 🙂
Some 4 years ago, while on my way back from South Africa after a shoot, I purchased a military green colored watch Swatch (was majorly crushing over military greens back then) at the Dubai airport. Minimal, smart and very chic. I'm not much into watches as I wear a lot of chunky wrist accessories, but this one, I just loved. I wore it with everything and everywhere. It became my go-to accessory. Until….This one day when I met a very dear friend to bid her good-bye as she was leaving for the US to pursue further studies. She happened to compliment my watch and said that she loved it. I just unstrapped the watch and gifted it to her as a good-bye gesture. I never bought a watch after that.
Last week I attended the Swatch bloggers' meet at Out Of The Blue. A great evening of wines and delicious fondues. And of hobnobbing and having fun with awesome fellow bloggers. The latest Swatch collection at display was just so cool. Right from quirky, printed fun (s)watches to colorful and pretty ones to metallics, inspired from streets of Mumbai, Beijing and what not, the new collection has all you can think of. The display was really unique; hung on diagonal wires, each watch cast a shadow on the plain background because of the way the whole display was lit.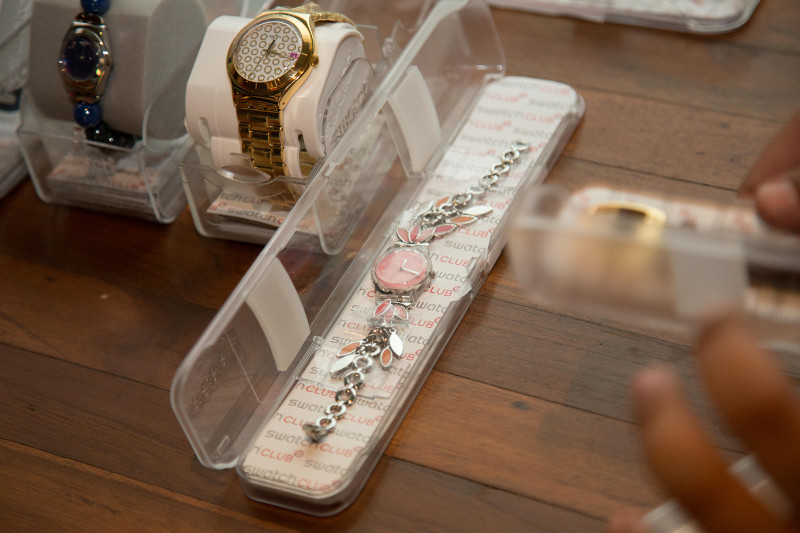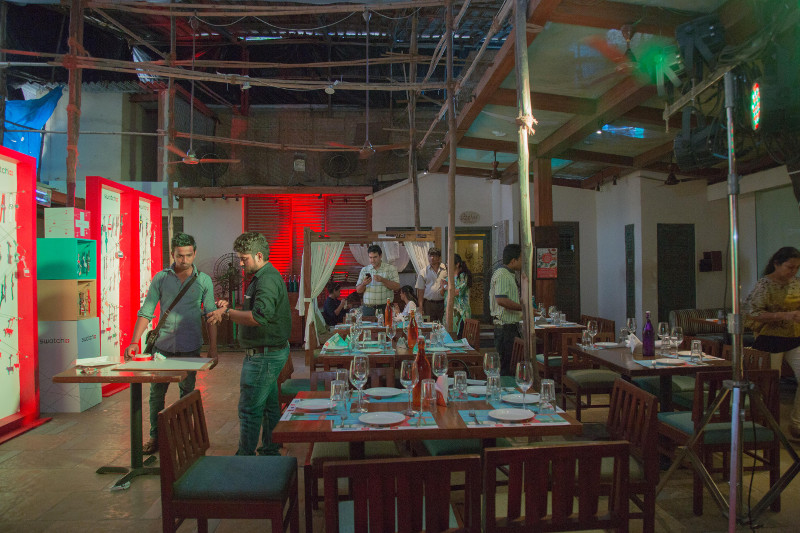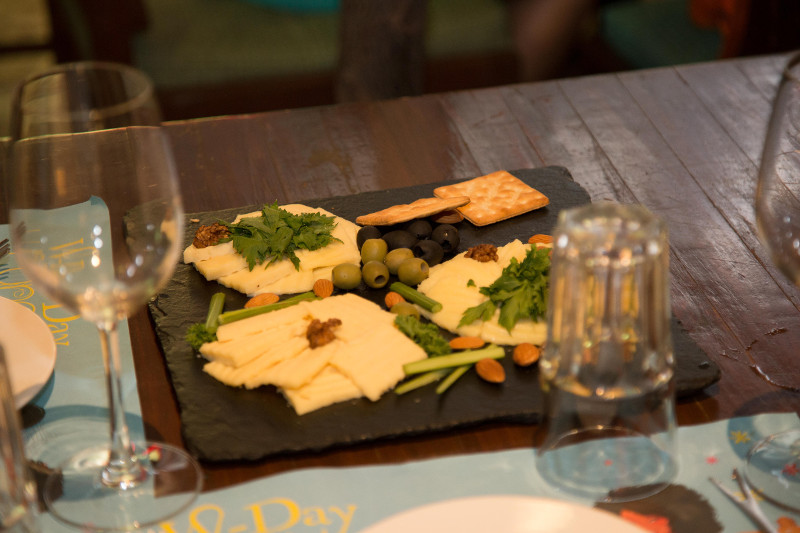 To add zing to the evening, a cute little contest was organized by the Swatch team, where we had to create something interesting with chocolate dough. Taking inspiration from the Swatch logo and Swiss flag, we created ' I (heart) Swatch' and laced it with colorful icing. The judges seemed to like our group's creation the best and gifted each one of us a Swatch from the latest collection.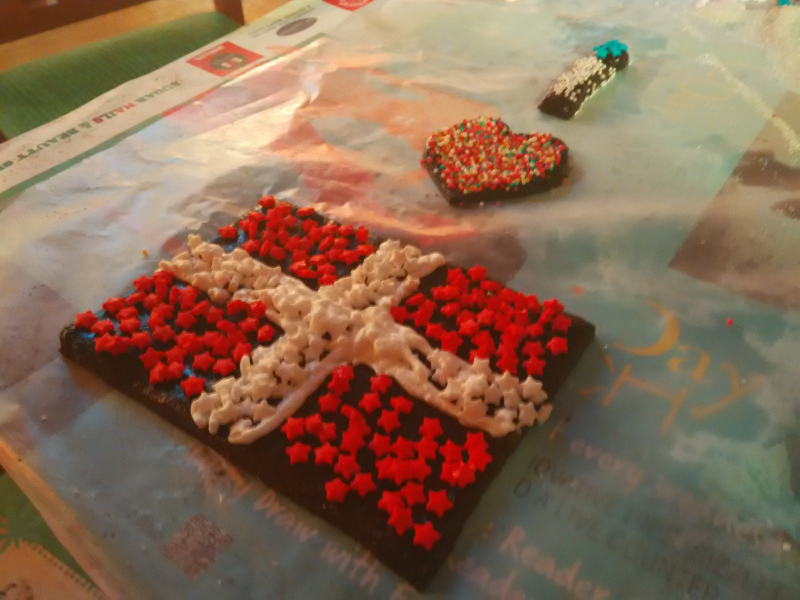 So well, here I am, yet again, with this super stylish (S)watch. This time its in blue & orange, my all-time favorite colors. It works pretty well with all my casual outfits. I plan to buy another Swatch in metallic, preferably in old rose to go with my semi-formal looks. And that will hopefully complete my collection! And hopefully revive my affair with this gorgeous brand 🙂