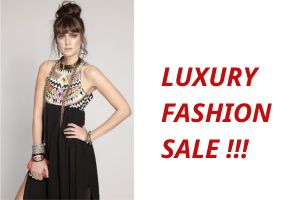 LUXURY FASHION SALE IN MUMBAI!
Now this is called a steal! All those glamorous dreses that you see in international fashion shows and movies esp. Sarah Jessica Parker's in Sex & the City movies…are all here in Mumbai !!! Brands like Temperley London, Halston Heritage, Badgley Mischka, Nicole Miller, Reese, Parker, Catherine Malandrino and many more are showcasing at Ave 29, Breach Candy in Mumbai.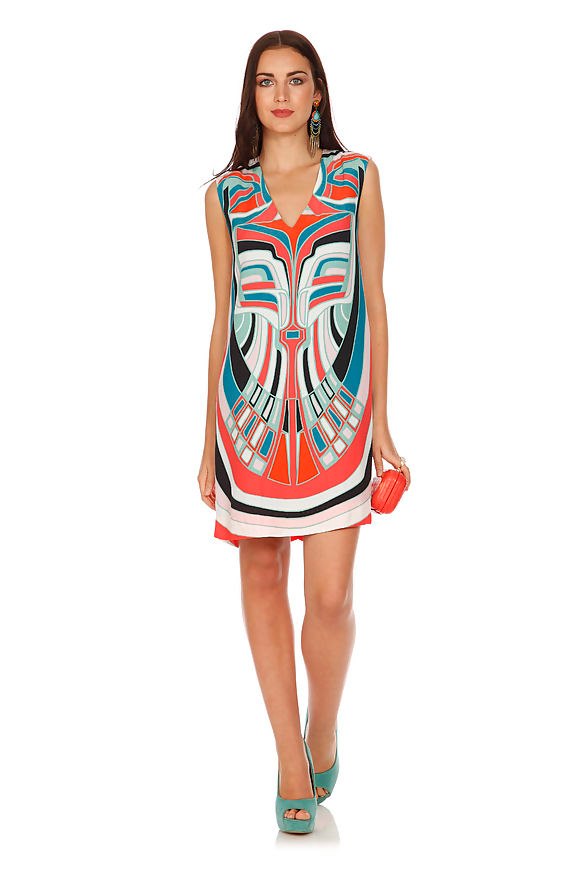 Here are the details :
Saturday, 10th November 2012, 11 am to 8 pm.
Venue: Ave 29,  4, Kohinoor Mansion,  29 Hughes Road,  Mumbai 400007 
Wish Want Wear, is bringing to us dresses from International designers straight off the catwalks of London, New York, Milan & Paris exclusively in Mumbai just for ONE DAY and they will be available at upto 50% discount.  They buy straight from the designers after London Fashion Week, New York Fashion Week and Paris Fashion Week. At the end of every season, many of the dresses are still brand new and they put them up for sale. This is the first event they are doing in Mumbai. Luxury Fashion in Mumbai at such unbelievable prices…trust me YOU DONT WANT TO MISS IT!
And they are offering dresses from AW 2011 and SS 2012 collections and a few pieces from AW 2012 too…and it doesnt end here. The prices range from 7,000/- to 30,000/-  after reduction which is a really small amount for what you would shell out if you were buying them from a store. And there is something for everyone because the sizes range from UK 6 to UK 16.
So there is really no reason why you shouldnt check out this sale. Its so well-timed too. With weddings to attend, hen parties, Christmas almost there, New Year's parties and so many other parties along with holidays just around the corner, its the best time to flaunt the luxury label of your choice.
So if you were planning to ask your cousin in Italy to pick up a Nicole Miller dress for the hen party or a Badgley Mischka dress for New Year's…well you dont have to. All these brands are at our disposal although just for one day, but then its a weekend, so I'm sure people will be free to go and check it out.
What kind of clothes can you expect there? Everything from evening gowns to knee length cocktail dresses, flowy summer dresses, mini, halter and backless dresses…absoloutely everything for every occassion. These labels have been worn by International celebrities like Sarah Jessica parker and Pippa Middleton and closer home by celebs like Sonam Kapoor, Anushka Sharma, Preity Zinta, Kareena Kapoor, Priyanka Chopra, Aishwarya Rai and Twinkle Khanna.
Check out Sonam Kapoor in the gorgeous Halston Heritage one-shoulder gown in a lovely pink. She wore this gown for launch of the nightclub LIV – A boutique nightclub in South Mumbai.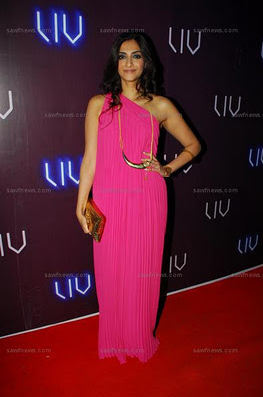 Just a sneek peek of the dresses you will find there. For rest, you know where to go 🙂