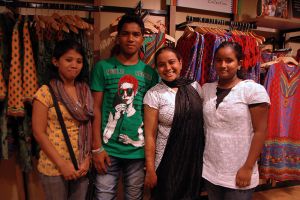 ASEEMA, AN EVENING WITH THE KIDS
Last week I was invited by Anita Dongre's Global Desi for a preview of their exclusive collection called ASEEMA.
This collection is borne out of a unique and wonderful association between Global Desi and the NGO Aseema (the collection being named after the NGO). It depicts and talks about 'aquatic' and 'under water' themes through colorful drawings done by 4 kids of the NGO, namely Rajesh Jadiyar, Roshni Jadhav, Reshma Bahamaniya and Rubina Khan. The kids had drawn such creative colorful fishes, crabs, leaves, sea weeds and undulations. The most striking part of the collection is the highly evolved and mature drawings done by these kids that have been adapted onto clothes with a lot of sensitivity by the designers at Global Desi.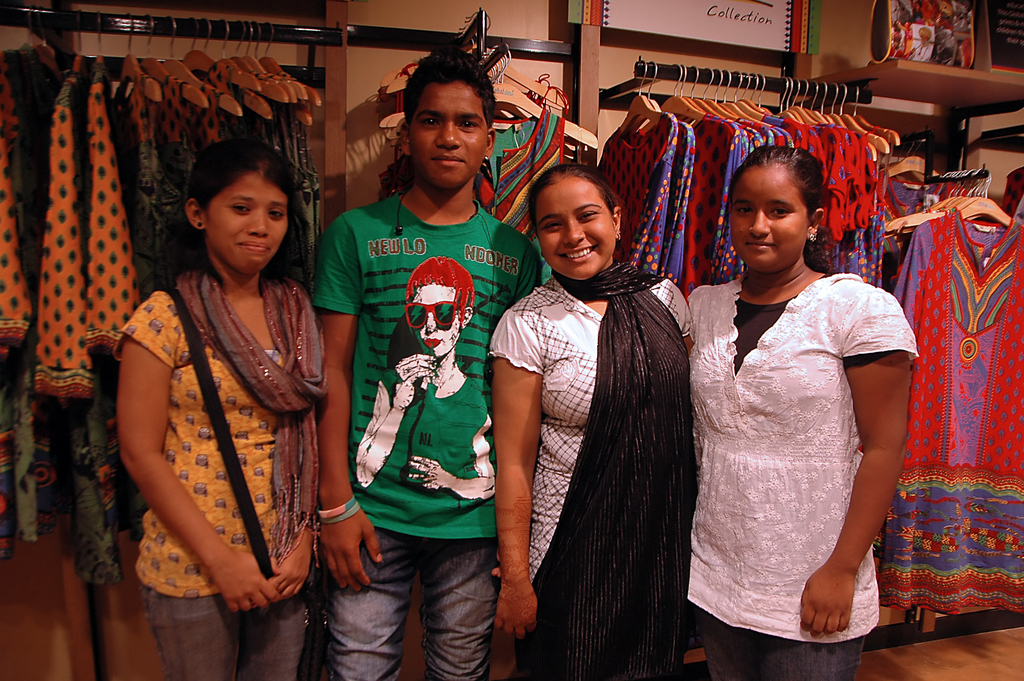 The young designers, photo courtesy Vikram Singh
It was a touching moment to see how ecstatic the kids were at the sight of their drawings on Ms Rohira's, (CEO, Global Desi) colorful red dress which was part of the collection and how they kept identifying their drawings on it. An association like this is a great platform and hugely inspiring as well as encouraging for the NGO and kids alike in building their confidence.
This summer collection is very simple and graceful in its approach with the entire focus being on drawings by the young artists. It's extremely affordable too, comprising 16 styles of kurtis, dresses and spaghetti tops. The clothes complimented with simple detailing like pleats and bright piping are priced between INR799/- to INR1895/-. The super soft cotton knits and wovens for this collection are perfect for summers and the vibrancy and cheerfulness are in keeping with the brand identity of Global Desi.
This is the second year of association with Aseema for Global Desi, the last initiative being two years ago where their inspiration was 'elephants'. It's great to see how Global Desi integrated this association with Aseema and made it an integral part of the product and the brand's vision. The interaction which included the children from Aseema was a true pleasure to attend. I hope that the limited edition Aseema collection becomes a regular feature at Global Desi, to truly justify its name Aseema meaning without seema or limitless.
And thanks a ton for the fabulous pictures Vikram Singh 🙂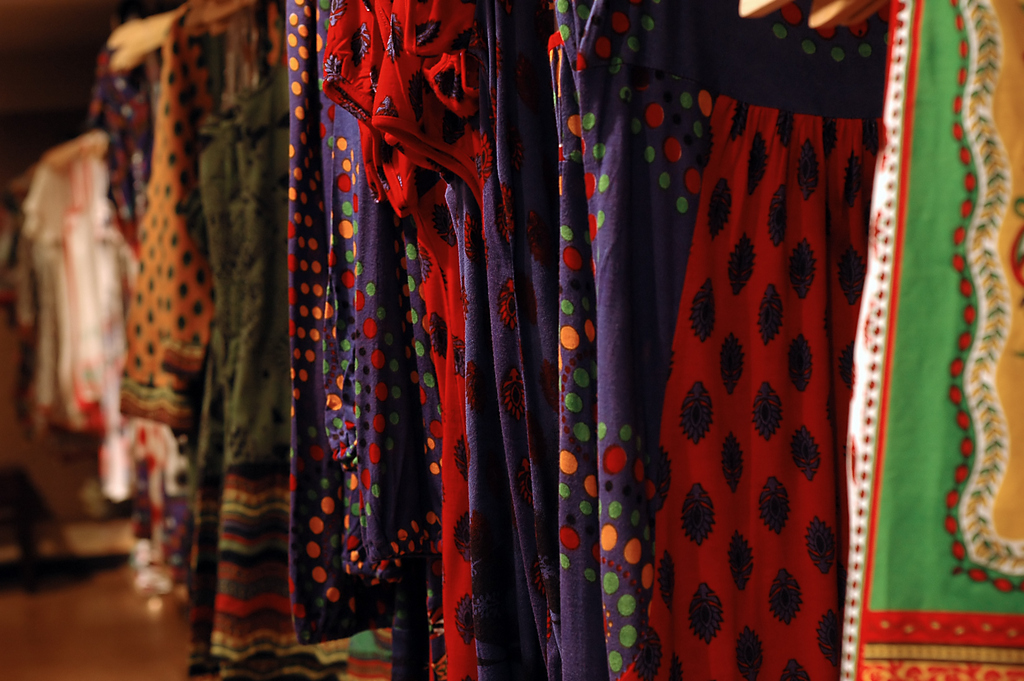 A glimpse of the beautiful collection, photo courtesy Vikram Singh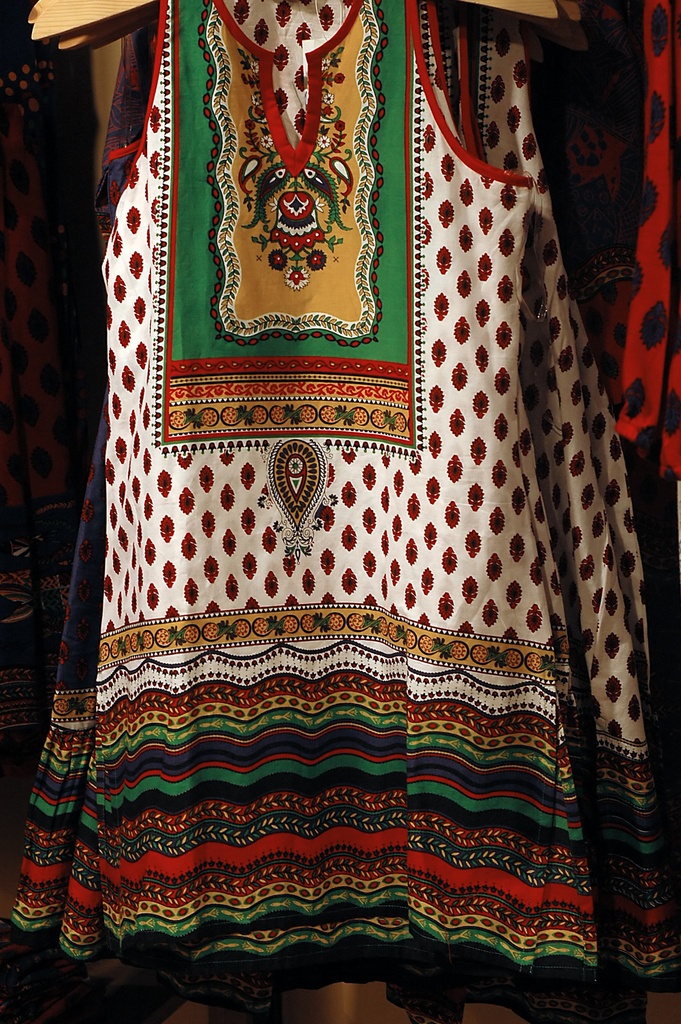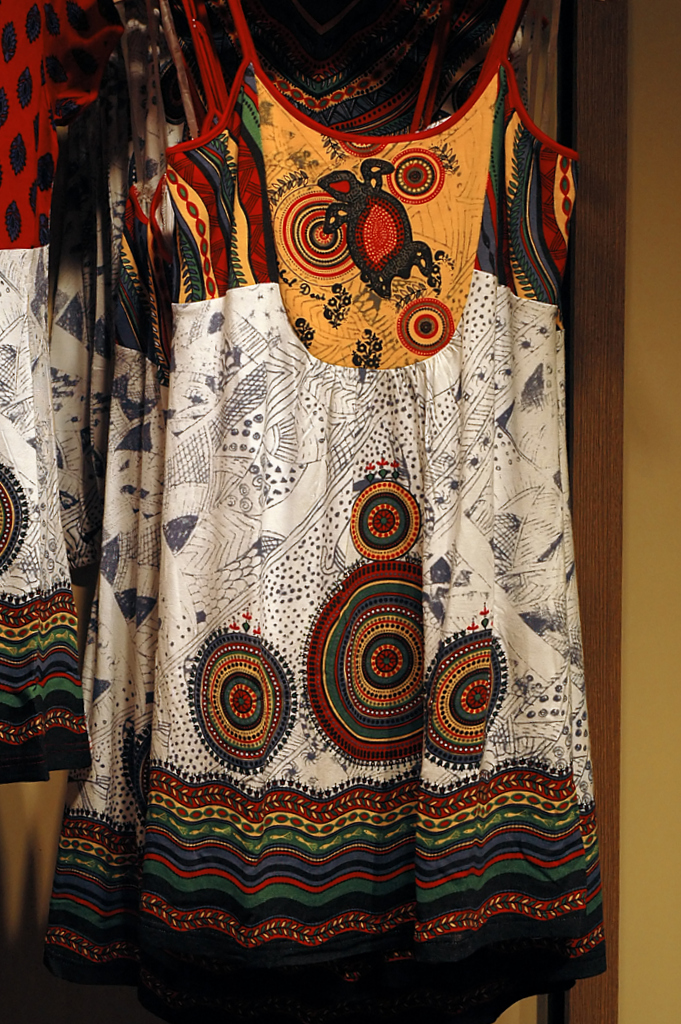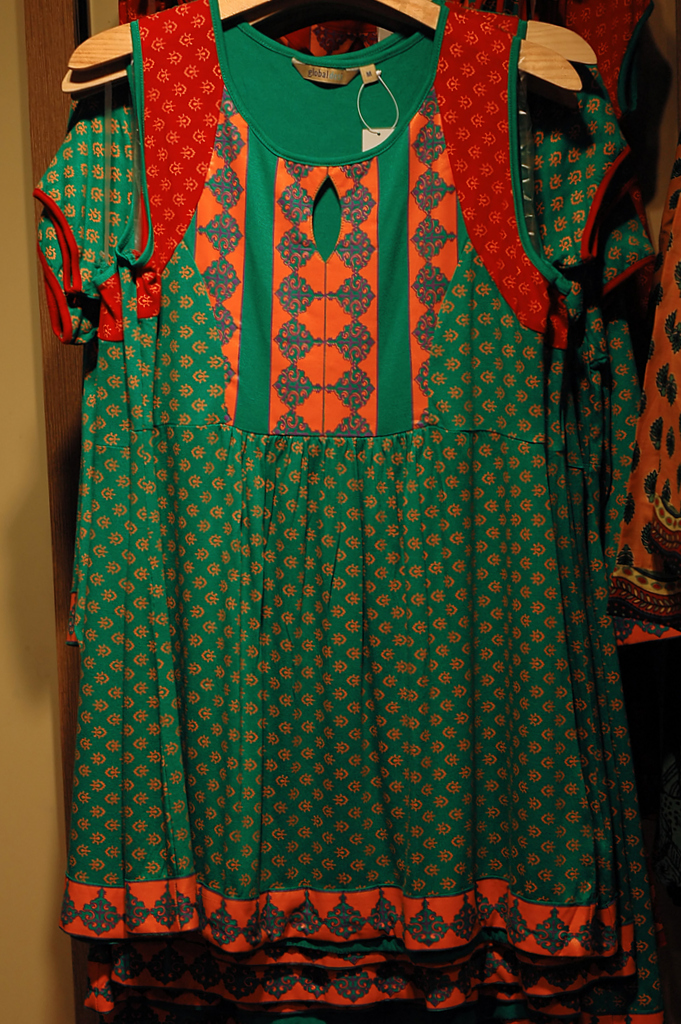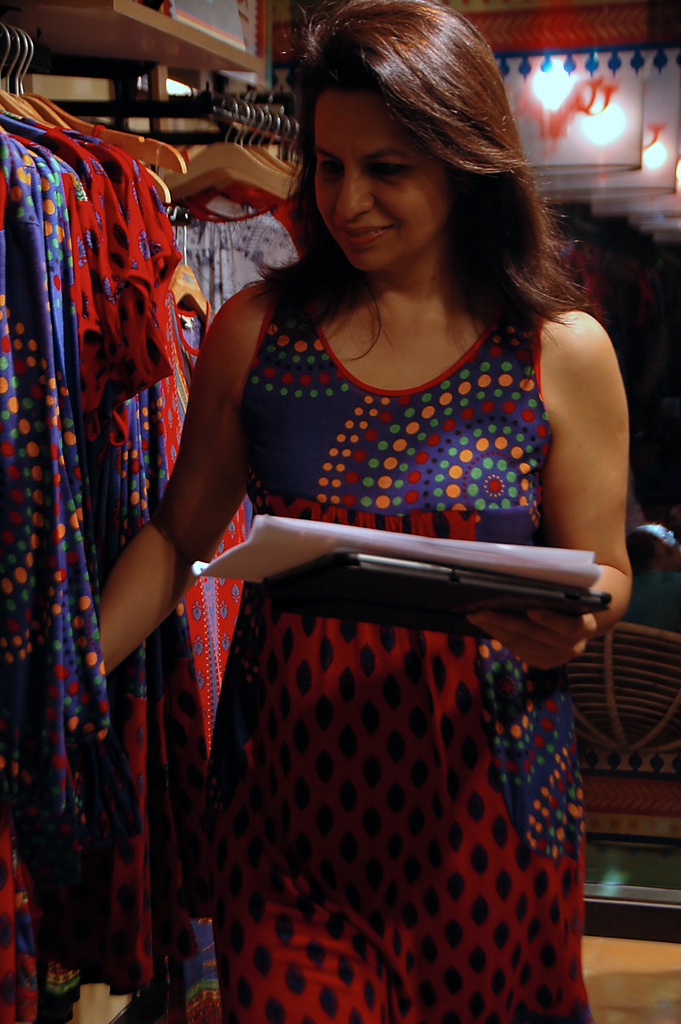 Sangita Rohira, CEO-Global Desi wearing a lovely dress from the collection, photo courtesy Vikram Singh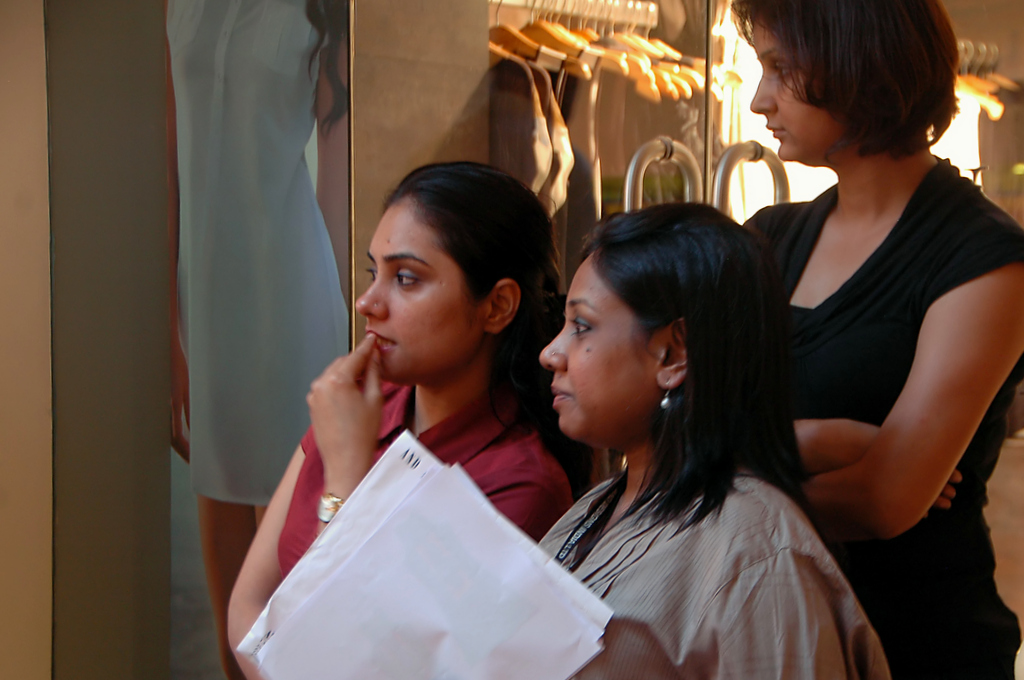 The creative team at Global Desi, who adapted the designs so well on to the garments, photo coutesy Vikram Singh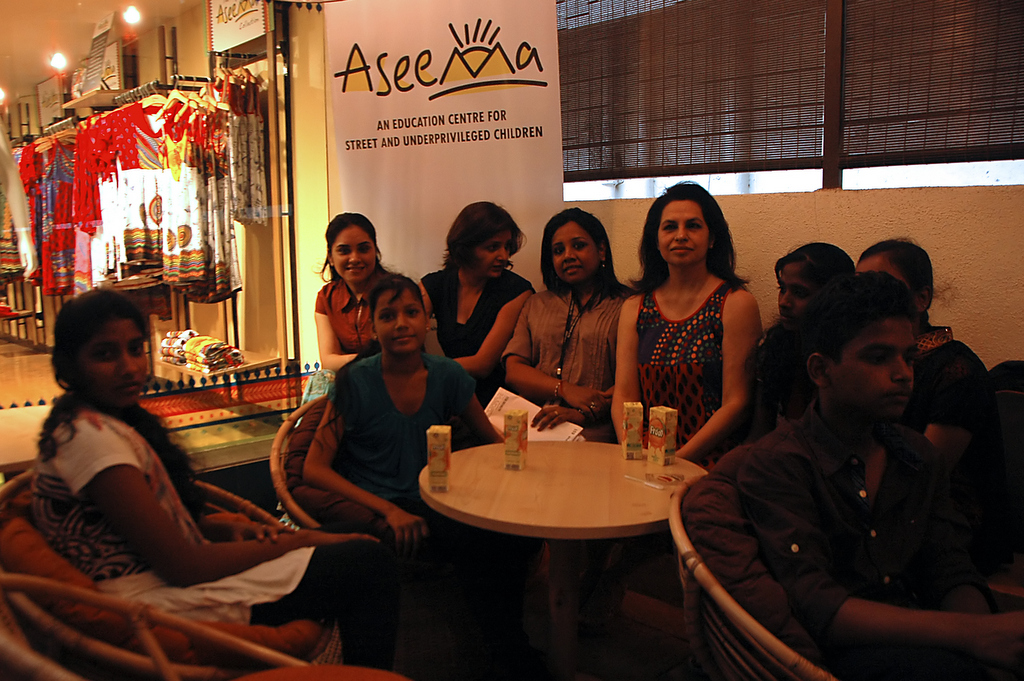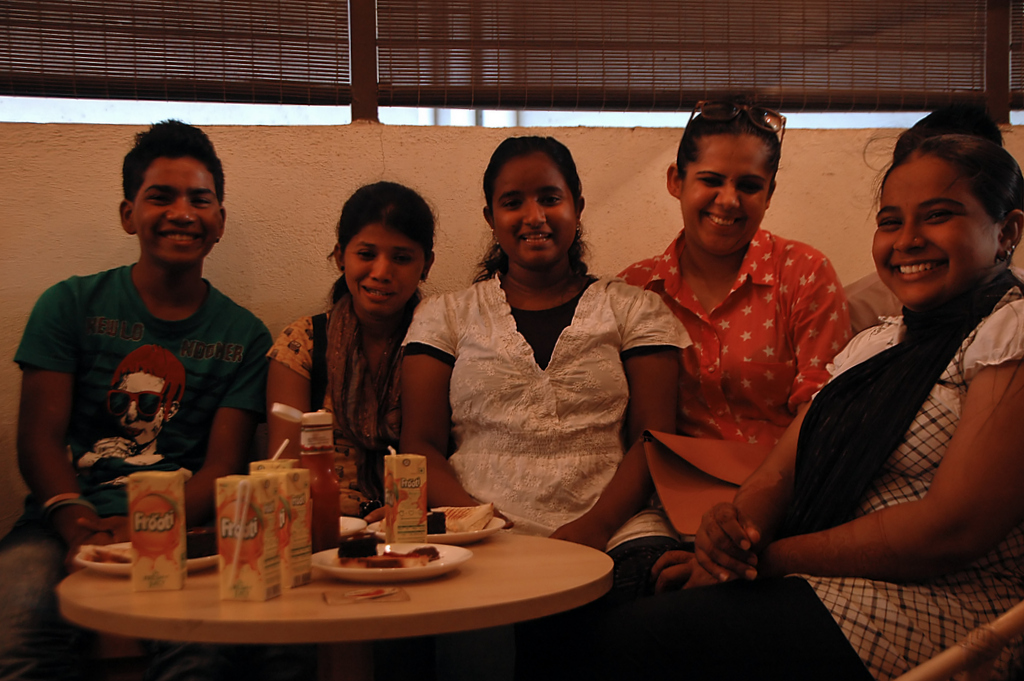 Heart-to-heart with the kids :), photo courtesy Vikram Singh