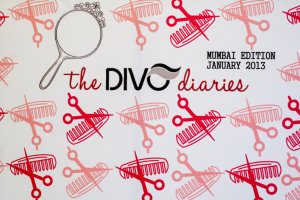 BLOGGER'S MEET BY DIVO & DERMALOGICA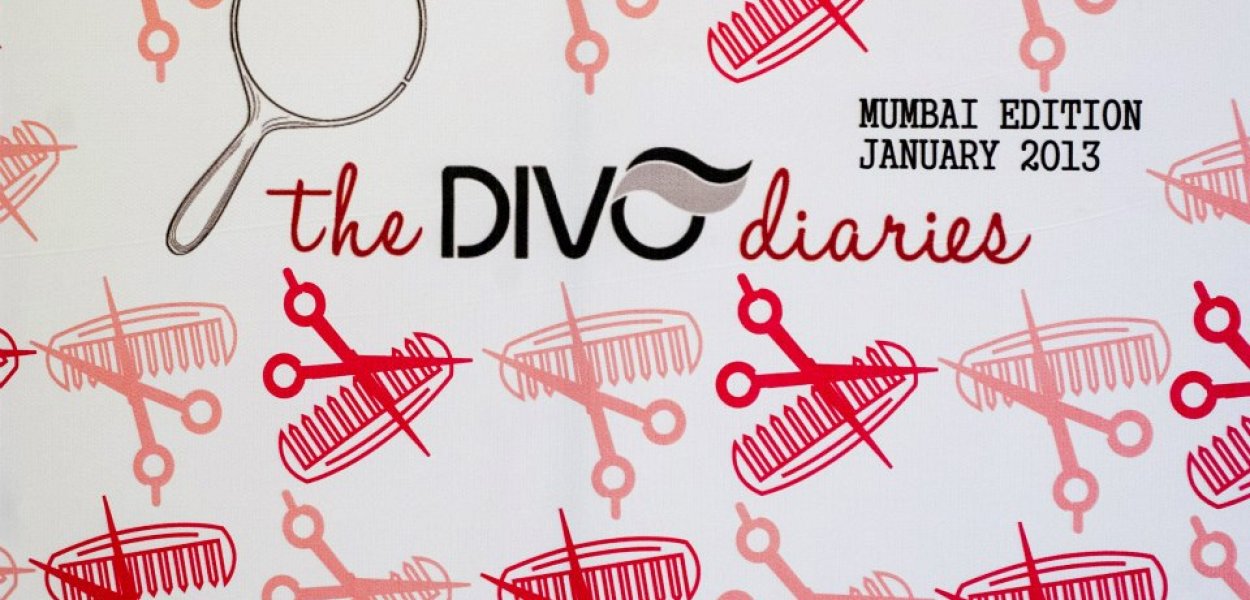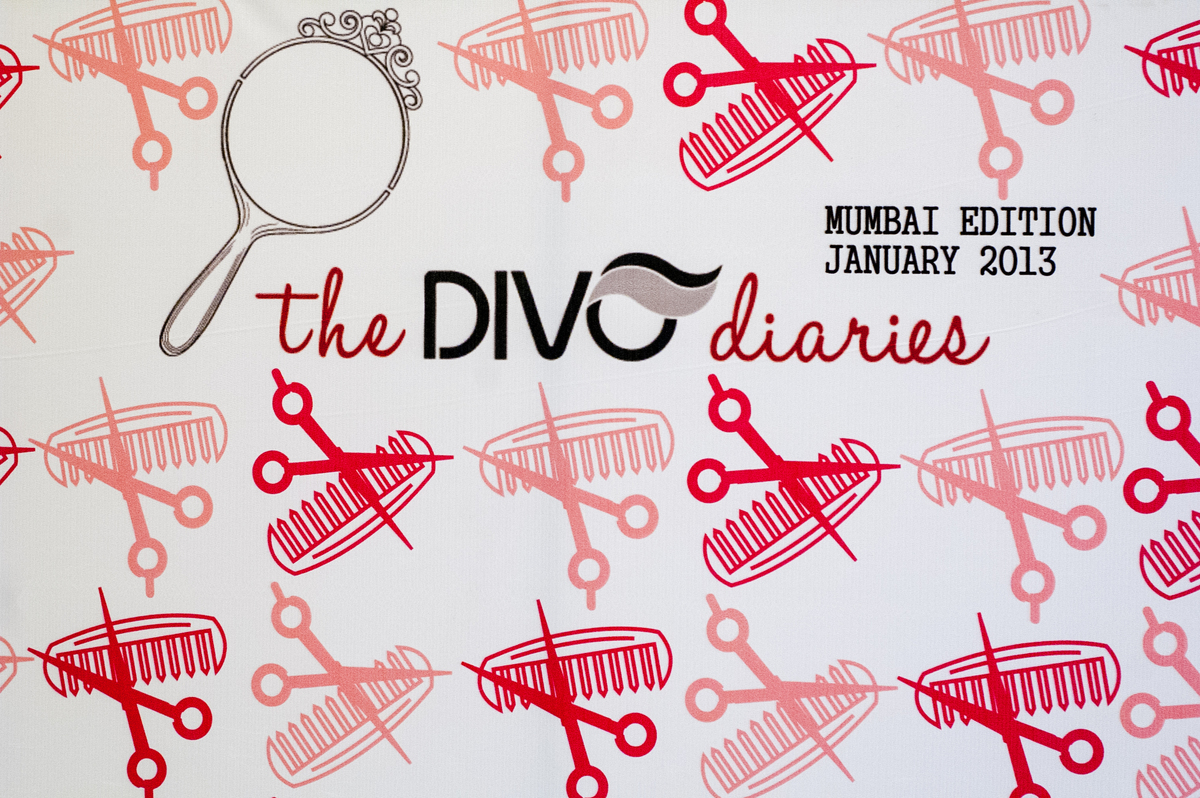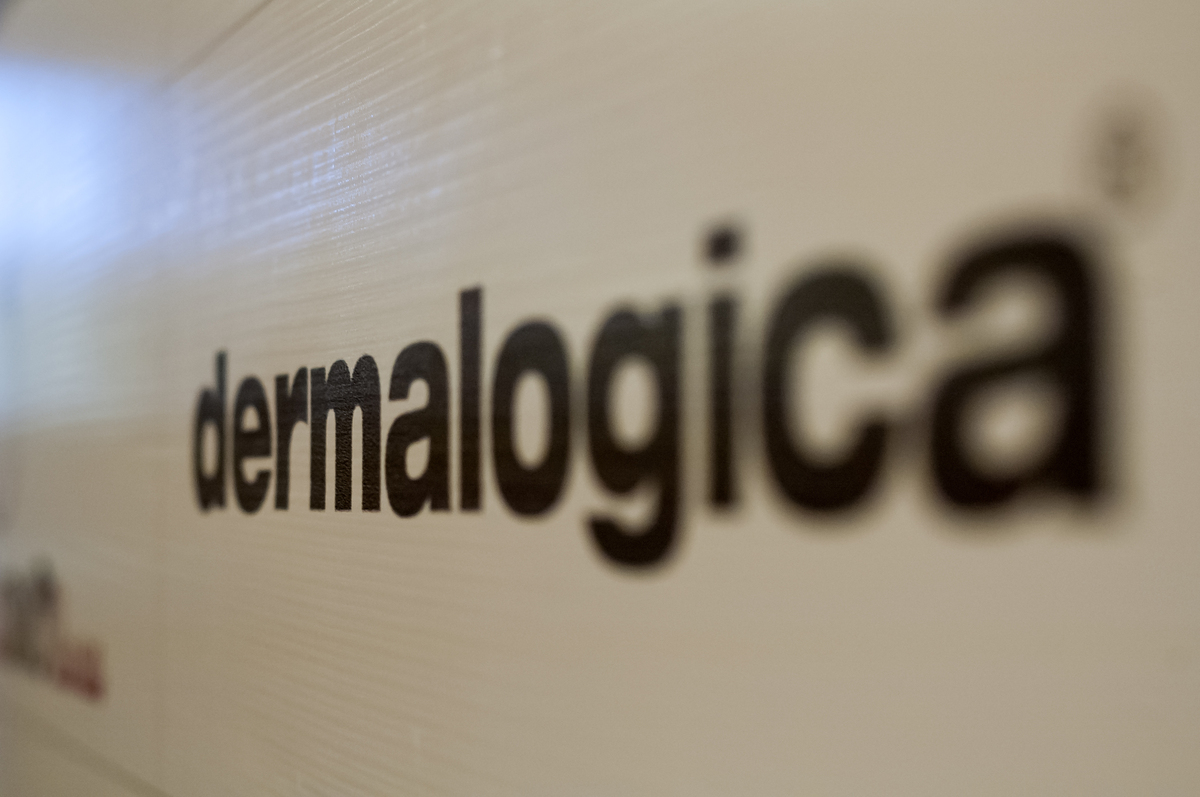 Image Courtsey : photobaaz.com
A few days ago I had the opportunity to be at the bloggers meet organized by DIVO and Dermalogica. DIVO is one of India's leading hair brush and accessory brands and Dermalogica, India is an international skin care brand that has been a success in India for the last six years now. These two amazing brands collaborated and invited bloggers from all over Mumbai for this 3 hour event at ITC Grand Central and I was very fortunate to be one of them.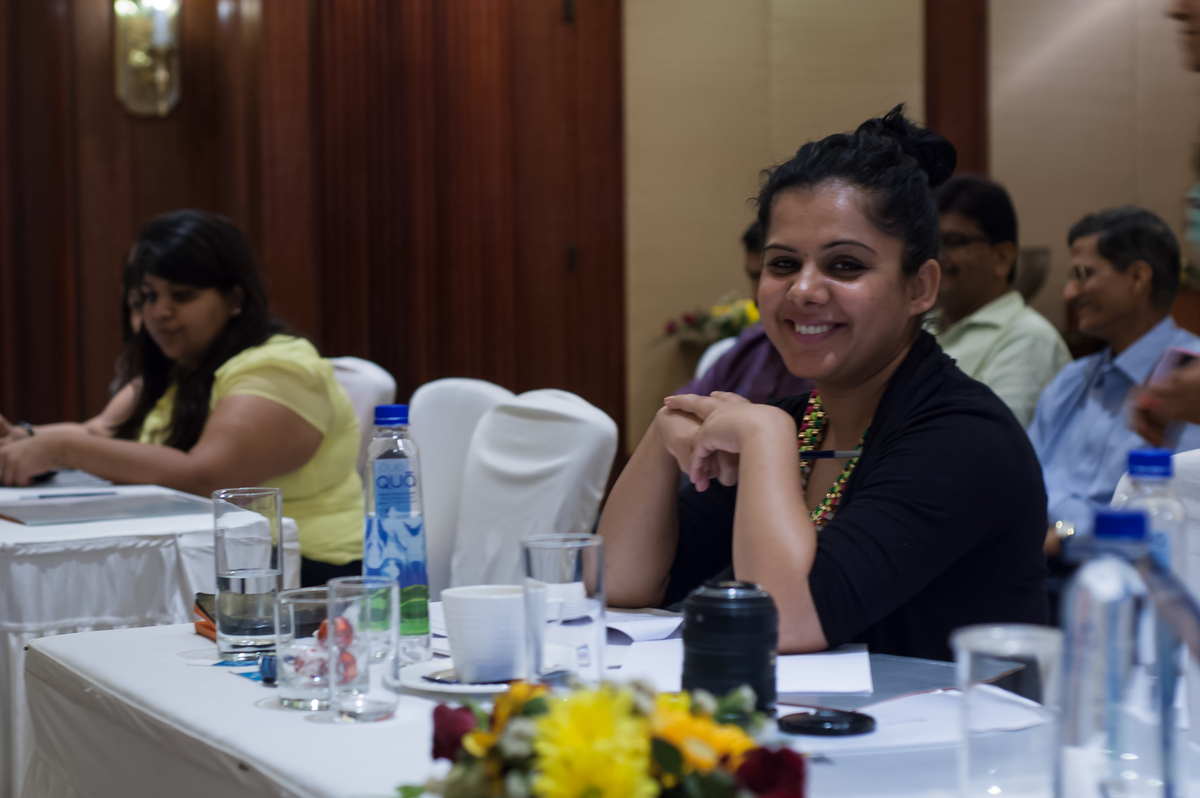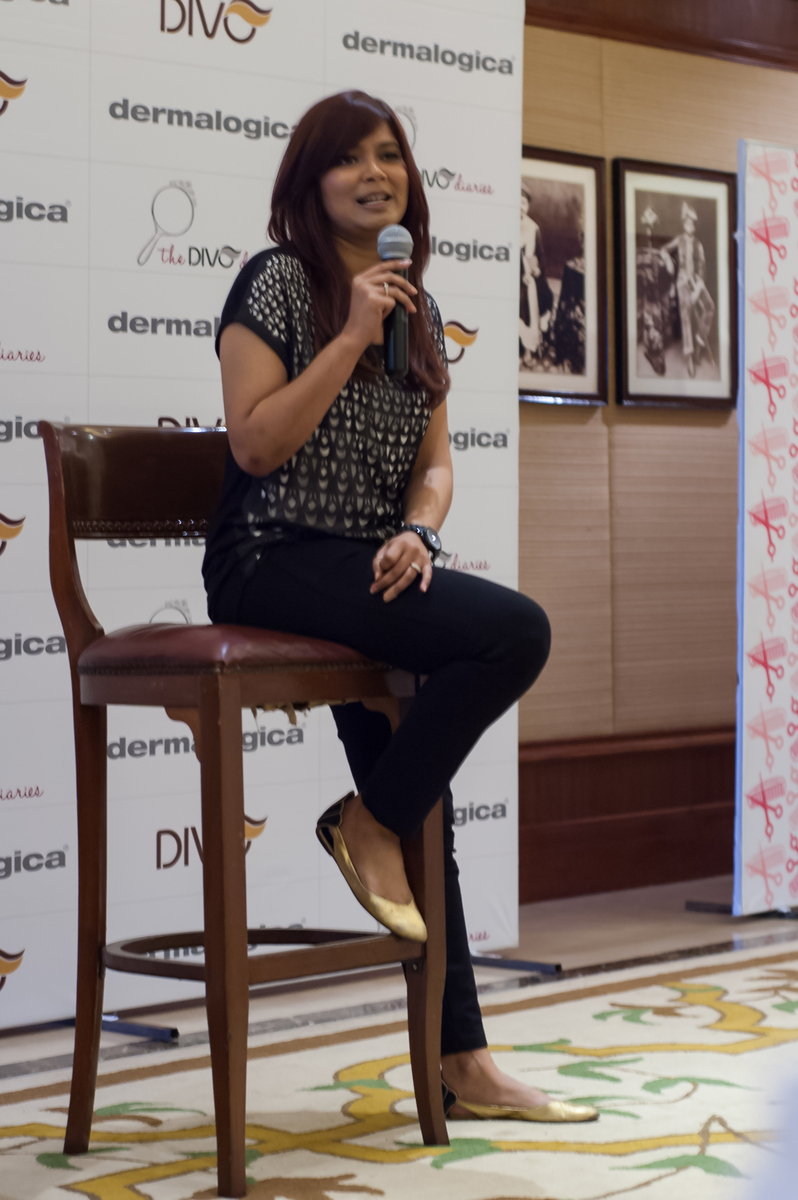 The session was opened by a very talented hairstylist – Akshata Honawar. She is an internationally trained hair stylist and colourist and is also an accredited member of L'Oreal Professionnel Dream Team.
Bloggers listened as she explained how to determine one's face shape – heart, square, round, diamond, long or oval and how to choose a suitable hairstyle for it. I always thought, that I had a round face. But Akshata told me how my face is not round but an oval and what kind of hair would look best on me. An interactive discussion (almost a debate) took place between hair expert Akshata and the bloggers as she started giving hairstyling tips which included Henna, even in its natural form, is not the best option for conditioning/colour and oil is not the best route to healthy hair.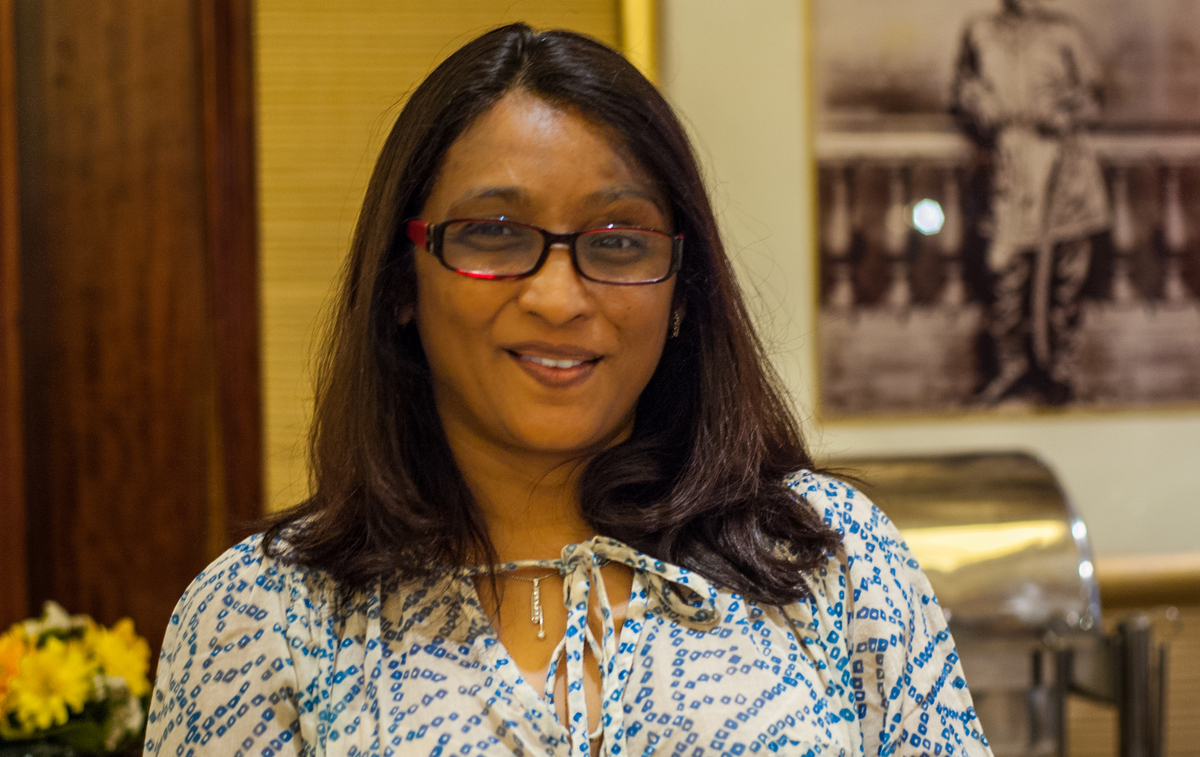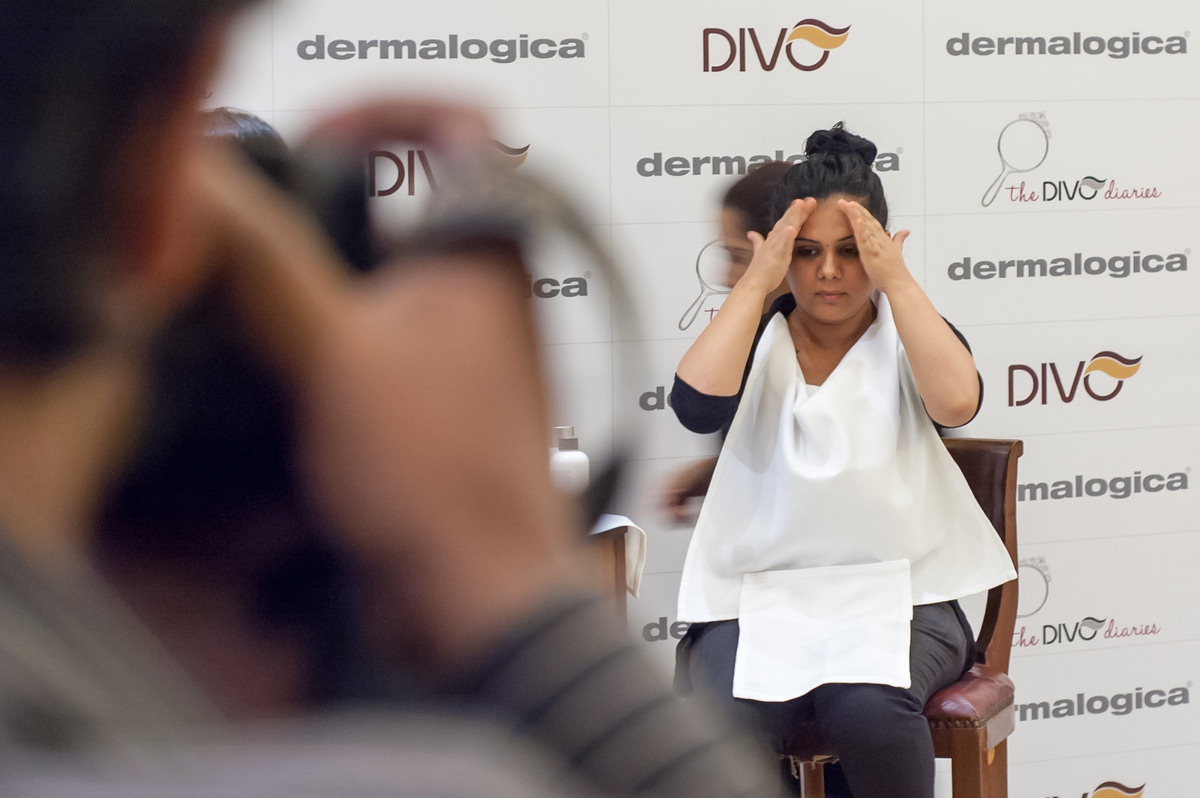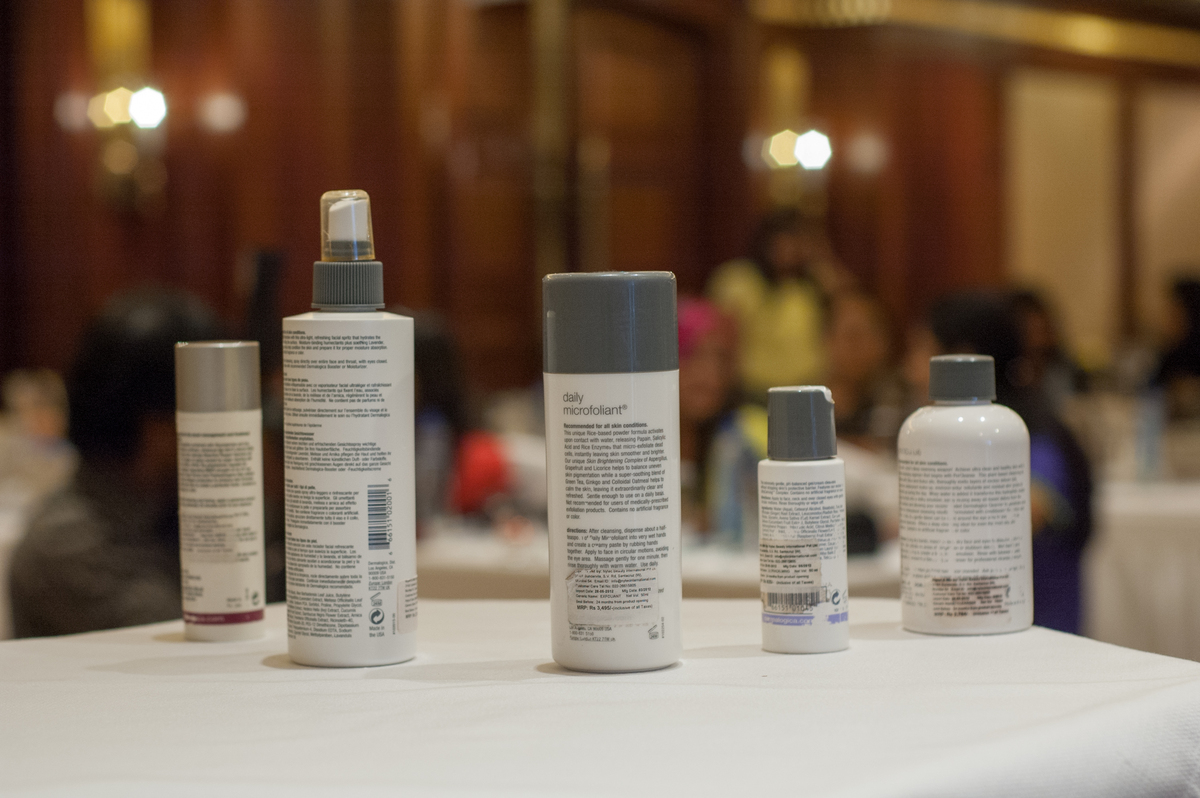 Next up was Avni Amlani, International Skin Expert and Consultant to Dermalogica. Apart from being a dynamic entrepreneur and editor's fav skin spokeswoman, she is also a powerhouse of knowledge in the world of skin care with over 24 years of experience in the field of skin care, spa and wellness. Her first session included teaching the bloggers five basic steps to a healthy skin care routine – Double Cleanse, Exfoliate, Tone, Moisturise and Protect! I had volunteered for the demonstration so got a practical understanding of the entire routine along with getting a feel of the Dermalogica products. The skin routine esp. exfoliation made me so feel so refreshed ! I must say, the Dermalogica products are of a very high quality. Her second sessions aimed at teaching the bloggers the best ways to look after skin whilst travelling. She answered the bloggers queries and helped dispel a lot of myths associated with skin care.
The bloggers then charged up with some sandwiches and delicious desserts and got to know each other as well as the PR representatives little better. Bloggers lined up the DIVO photo booth capture the trademark blogger poses and then rushed to the Dermalogica Skin Bar to get a complimentary hand massage.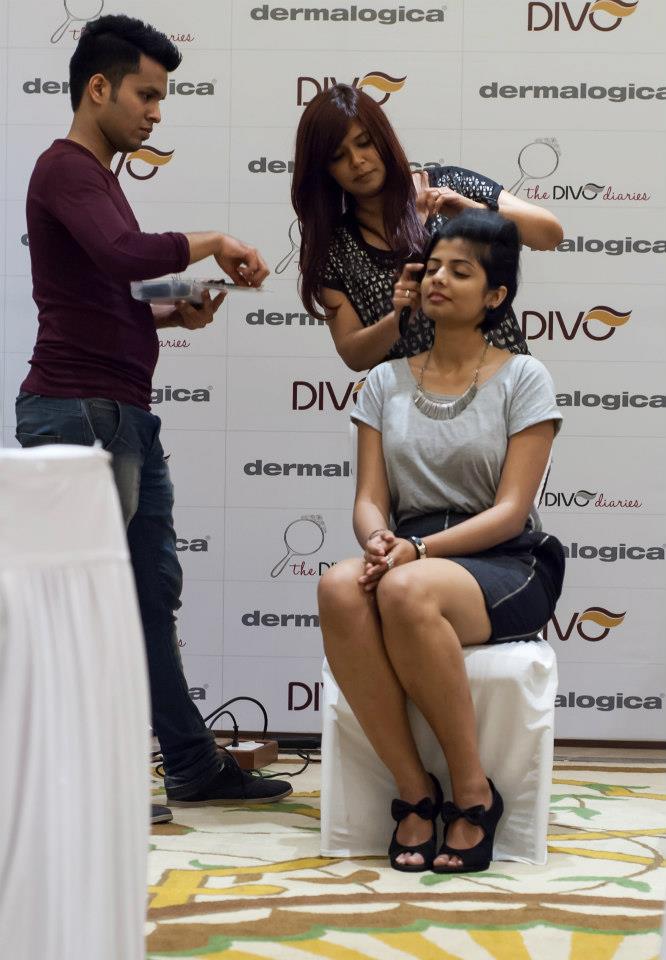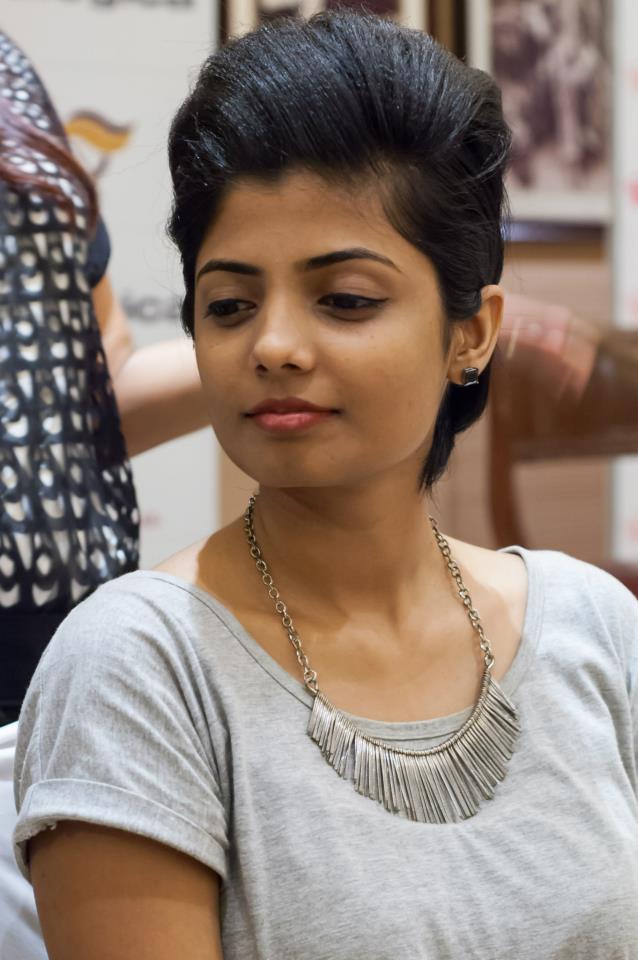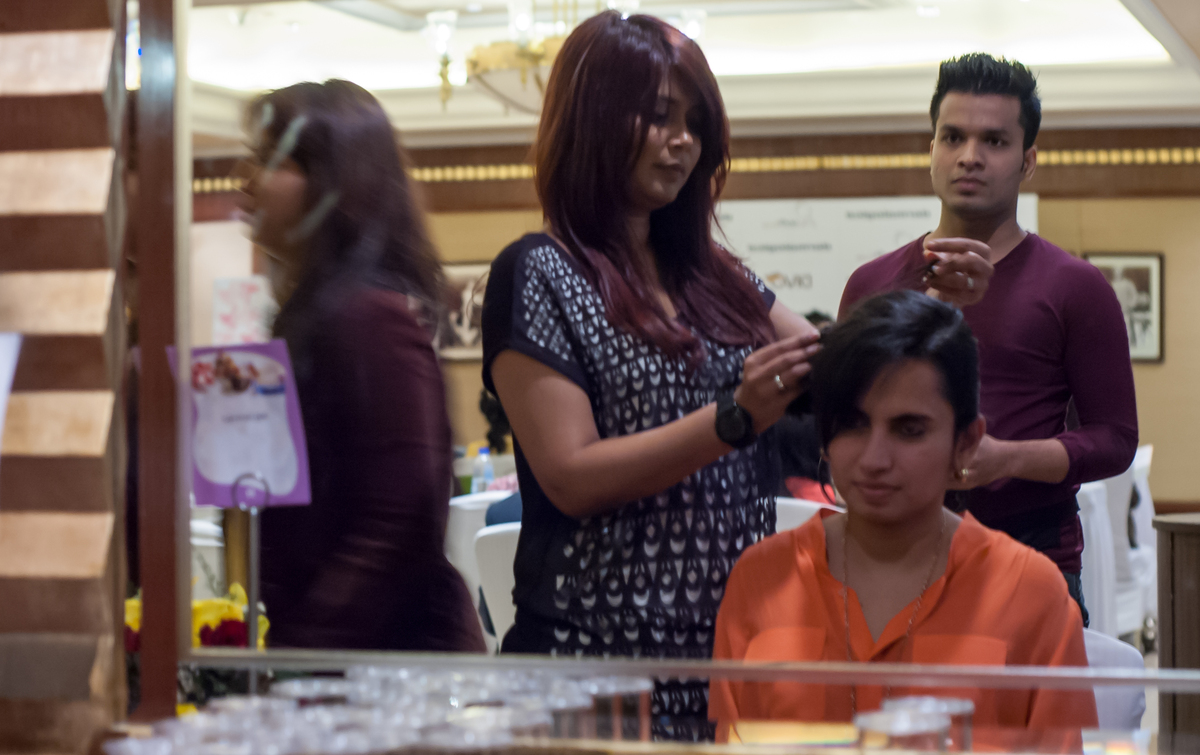 Towards the end, Akshata Honawar picked five fun and quick DIY hairstyles that the attending bloggers could do in a jiffy without the help of their hairstylists. Everyone from the long haired DIVO CEO Ruchika Bhojwani to the short haired Dermalogica's PR executive Preeti Barot volunteered for a quick hairstyle transformation. Bloggers tried the 80's retro hairstyle and also tried the braided hairstyle.
As the DIY hairstyling session ended, CEO of DIVO Ruchika Bhojwani gave closing remarks and handed the bloggers their goody bags, bringing the event to a happy ending 🙂
I had a fabulous time at the event…thoroughly enjoyable as well as enlightening. Thanks a ton Akshata and Avni for your expert advice and beauty tips.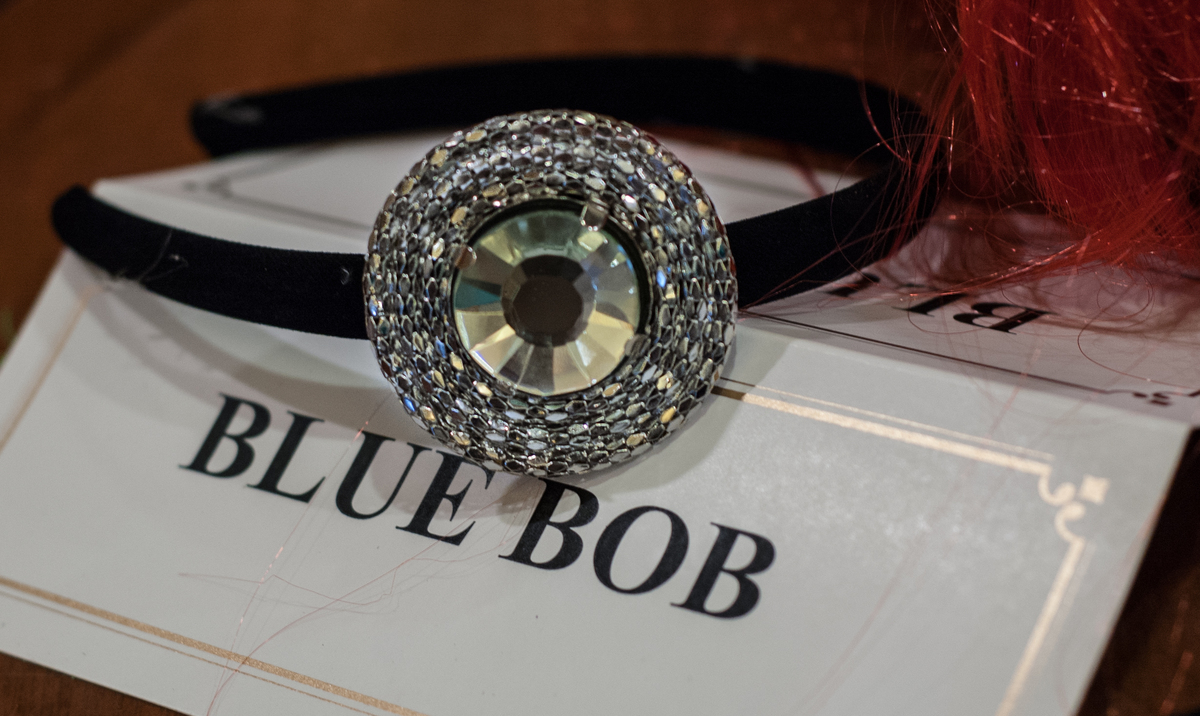 A really cool hair-band by DIVO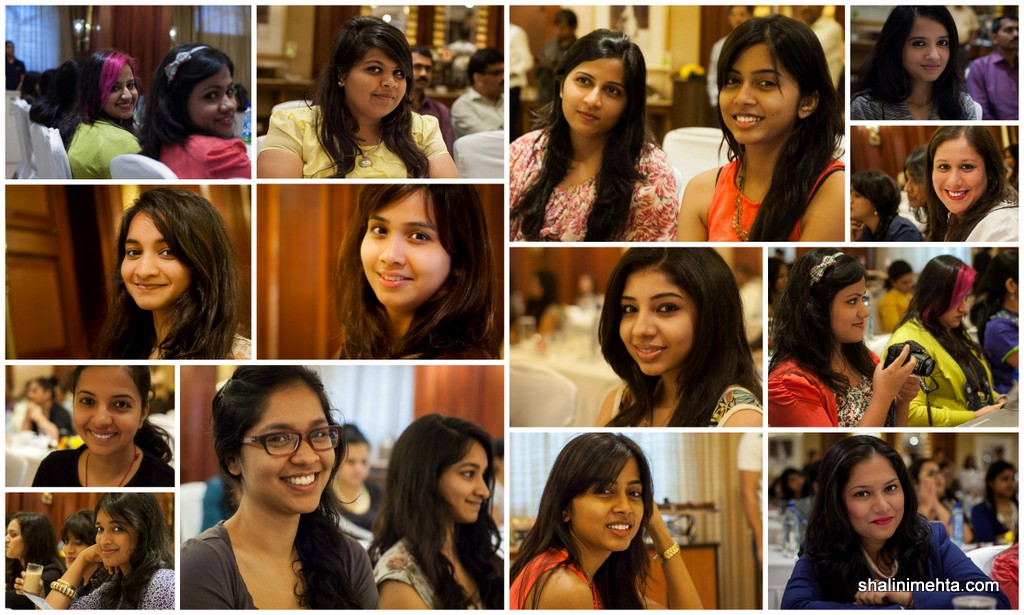 Some of the lovely bloggers that had come to the event…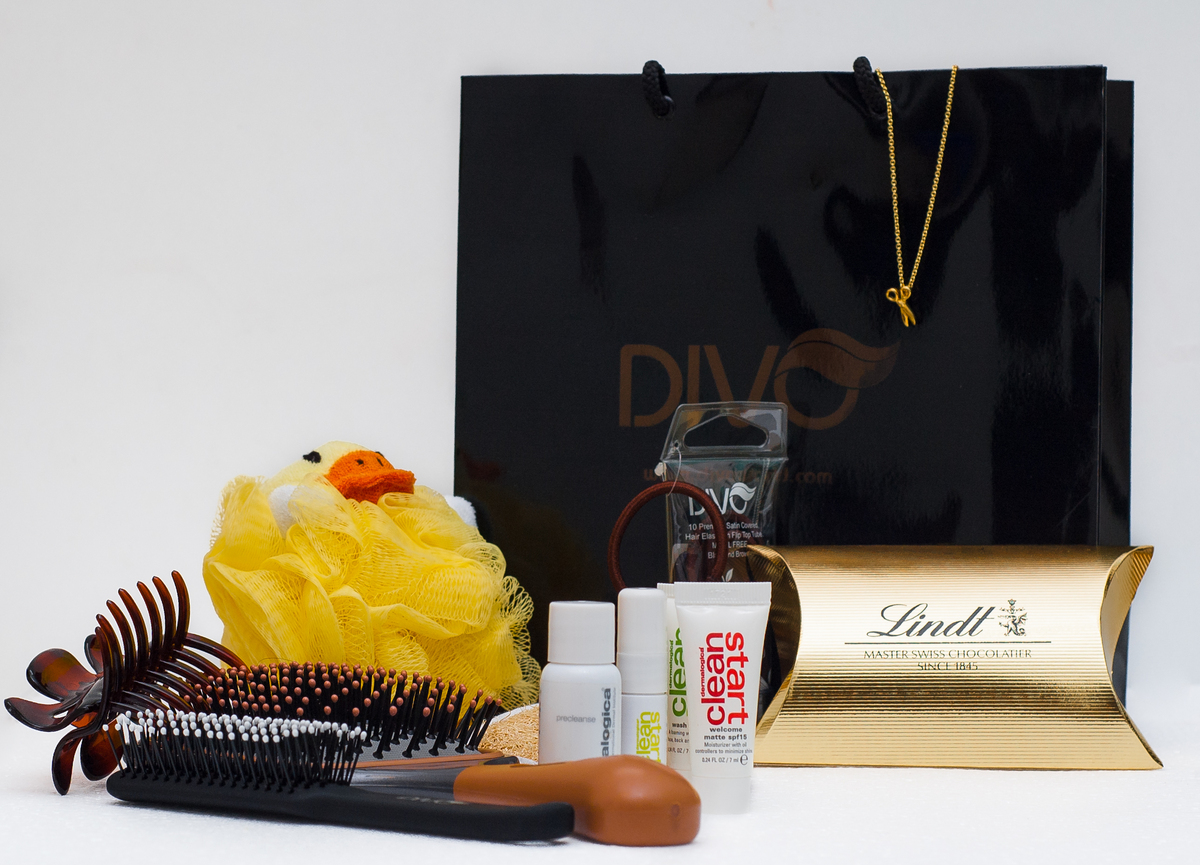 Thanks DIVO & DERMALOGICA for the awesome gift hamper 🙂                                                           Photo Courtesy : Vikram Singh
DIVO products are available at the leading retail stores like Reliance Hyper Marts, Reliance Fresh, Amarsons, Premsons, Beauty Center (Crawford Market & Khar), Alfa (Vile Parle), Satyam Collection (Churchgate), The Beauty Shop (Kandivili), and many others.
You could even purchase them online on:
    HEALTHKART: http://www.healthkart.com/brand/beauty/divo
    365GORGEOUS: http://www.365gorgeous.in/brands/view/?brand=55
    PURPLLE: http://purplle.com/brand/divo
    FLIPKART: http://www.flipkart.com/store/health-and-beauty/products?q=DIVO
    URBANTOUCH: http://www.urbantouch.com/divo/
Don't forget to check out the DIVO Blog: The DIVO Diaries