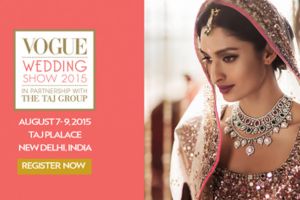 VOGUE WEDDING SHOW 2015: PRELUDE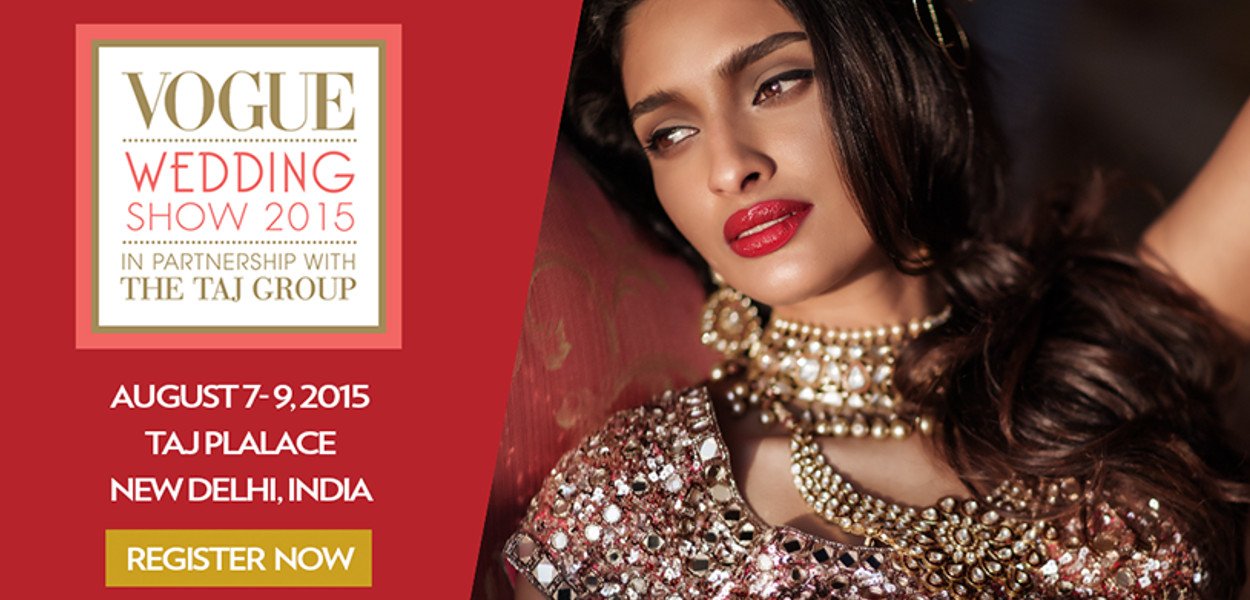 VOGUE BRIDAL STUDIO, PRELUDE TO THE VOGUE WEDDING SHOW 2015, MAKES ITS NATIONAL DEBUT WITH MUMBAI- featuring designer Anju Modi in a tête-à-tête with Vogue India Fashion Director- Anaita Shroff Adajania on bespoke bridal trends for the season and an exclusive preview of her wedding collection at AZA store, Bandra-
Mumbai, 24th June 2015:  Following the success of its international edition in Dubai last month, Vogue Bridal Studio 2015 debuted in India, with its Mumbai edition at the multi-designer AZA store in Bandra, hosted by AZA Founder & Director -Alka Nishar along with Vogue India Fashion Director -Anaita Shroff Adajania, renowned designer Anju Modi, Condé Nast India Marketing Director- Oona Dhabhar.
This exclusive event is a prelude to the Vogue Wedding Show 2015, a specially-curated exhibition featuring the most luxurious and personalized wedding services, scheduled to take place at The Taj Palace, New Delhi, from 7th to 9th August 2015. In addition to Anju Modi, designers Anita Dongre, JADE, Manish Malhotra, Monisha Jaising, Sabyasachi, Pakistani designer Sania Maskatiya, Shantanu & Nikhil, Tarun Tahiliani, Varun Bahl and Vineet Bahl will also be seen participating  at the Vogue Wedding Show this year.
The Vogue Wedding Show is a 'by invitation only' luxury exhibition and one must register in advance. Those interested in attending can do so by registering at www.vogueweddingshow.in or calling on +91 7045400070 or +91 7045400071.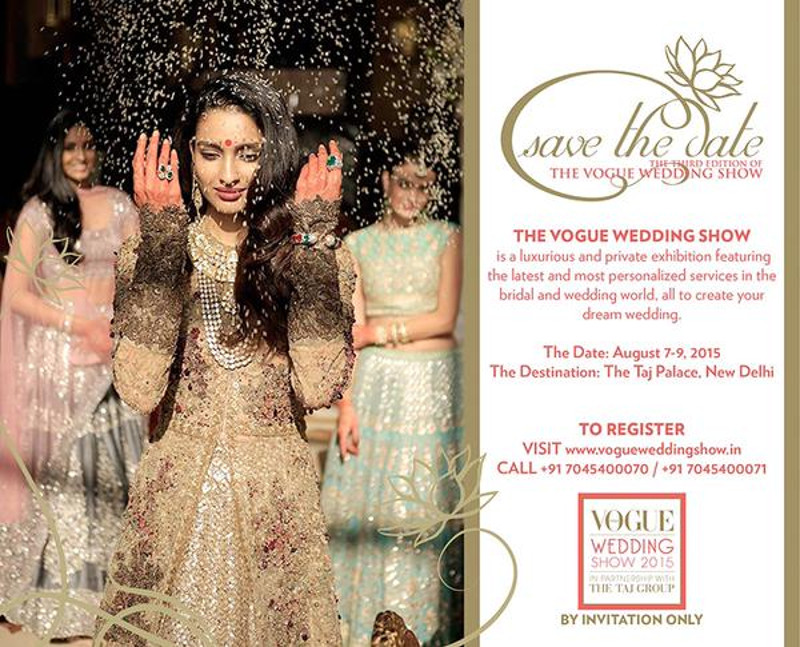 The session was held over a delightful high tea where Anju Modi showcased four exclusive looks from her latest wedding collection in an interactive session with Anaita Shroff Adajania. The bridal wear displayed at the event, was an exclusive preview to Modi's wedding couture collection for the Vogue Wedding Show in August. The audience was also taken through the upcoming design trends for the bridal season along with some contemporary style tips for brides and grooms.
Talking on the occasion, Anaita Shroff Adajania, Fashion Director, Vogue India, said, "There's a huge movement taking place in the Indian bridal fashion landscape and I feel strongly that as a fashion magazine, it's important we help bridge the gap between India's designers, craftsmen and the market. The session with Anju Modi was received well by AZA's guests as they got to interact with the designer first-hand and were privy to some brilliant bridal wear styling tips from her. The Vogue Bridal Studio has been conceptualized to pique the interest of consumers and give them some insight on what they can expect if they attend the Vogue Wedding Show in New Delhi. We look forward to meeting the ladies and connecting with them again at the main show in August."
Speaking at the Vogue Bridal Studio, designer Anju Modi said "The Vogue Wedding Show is undoubtedly a must-do on any bride's and groom's checklist and I am delighted to be part of the Bridal Studio in Mumbai. This is a wonderful opportunity for me to connect with customers of AZA and unfold my new wedding collection that awaits them at the show in Delhi."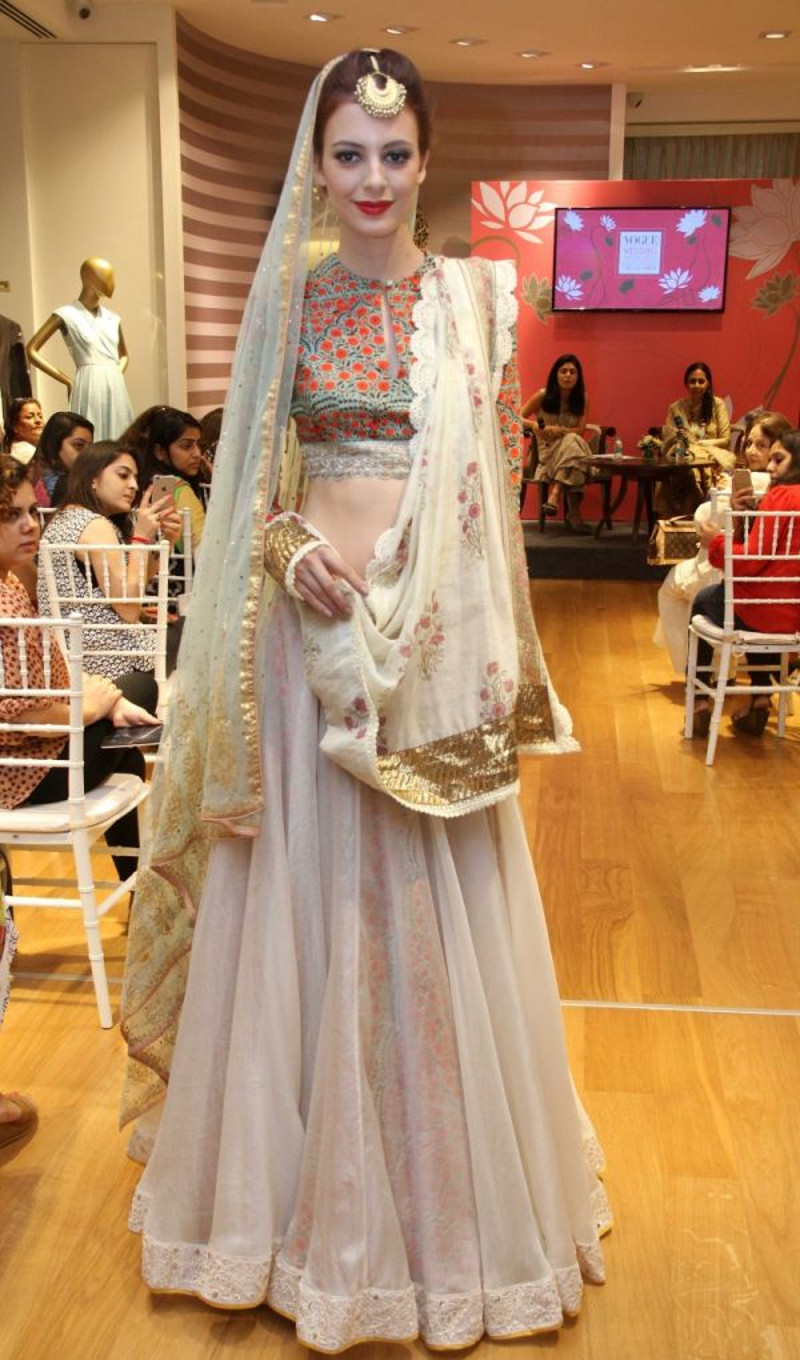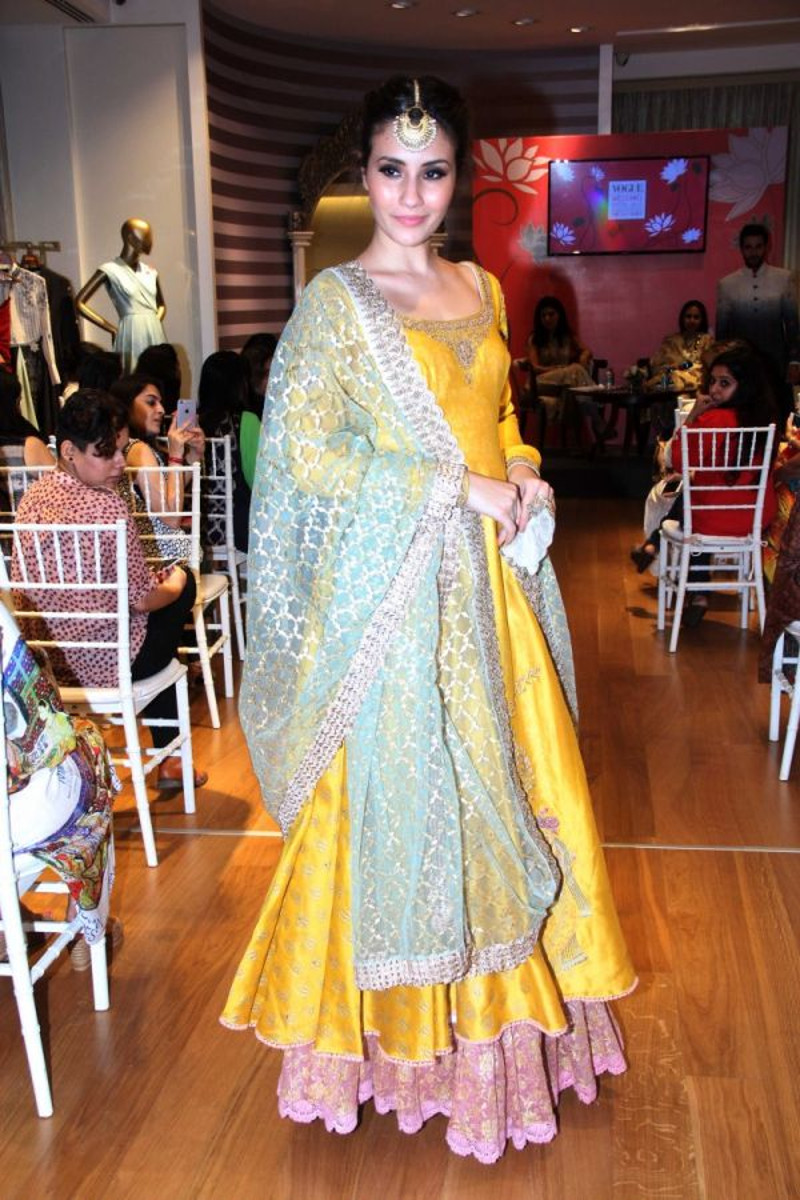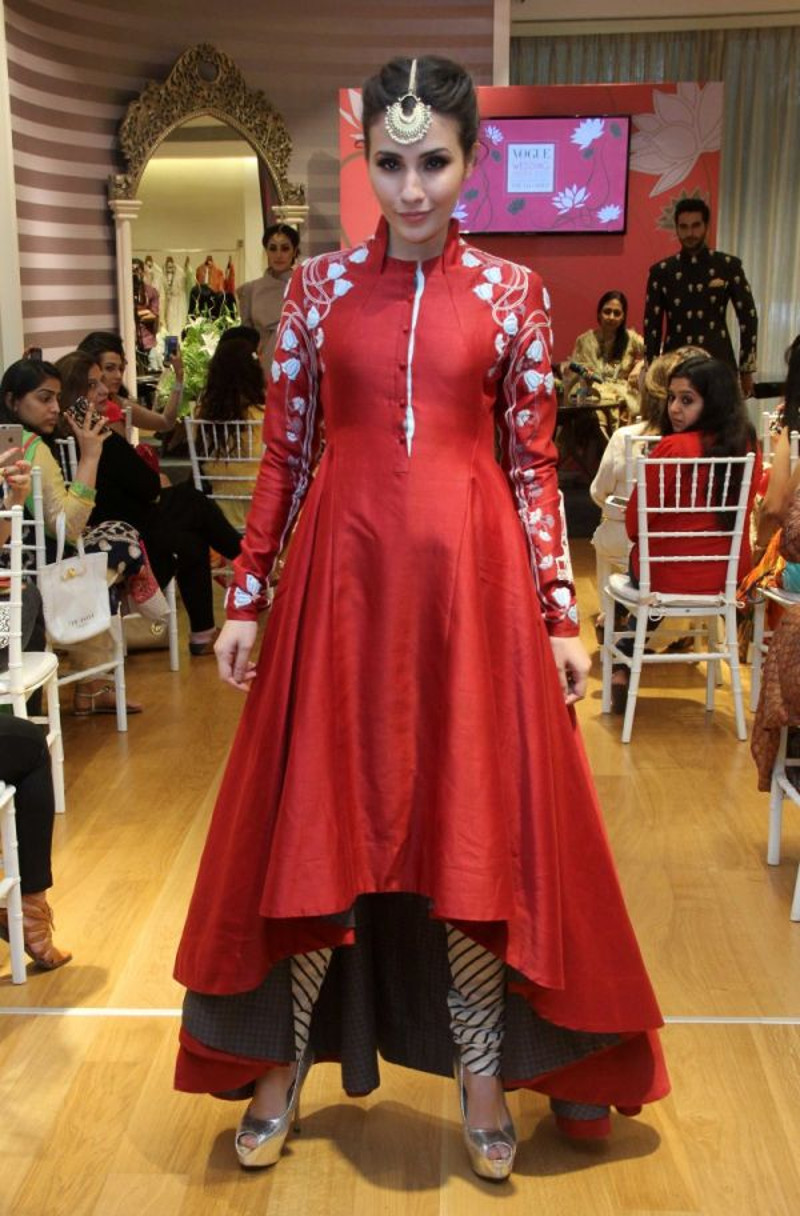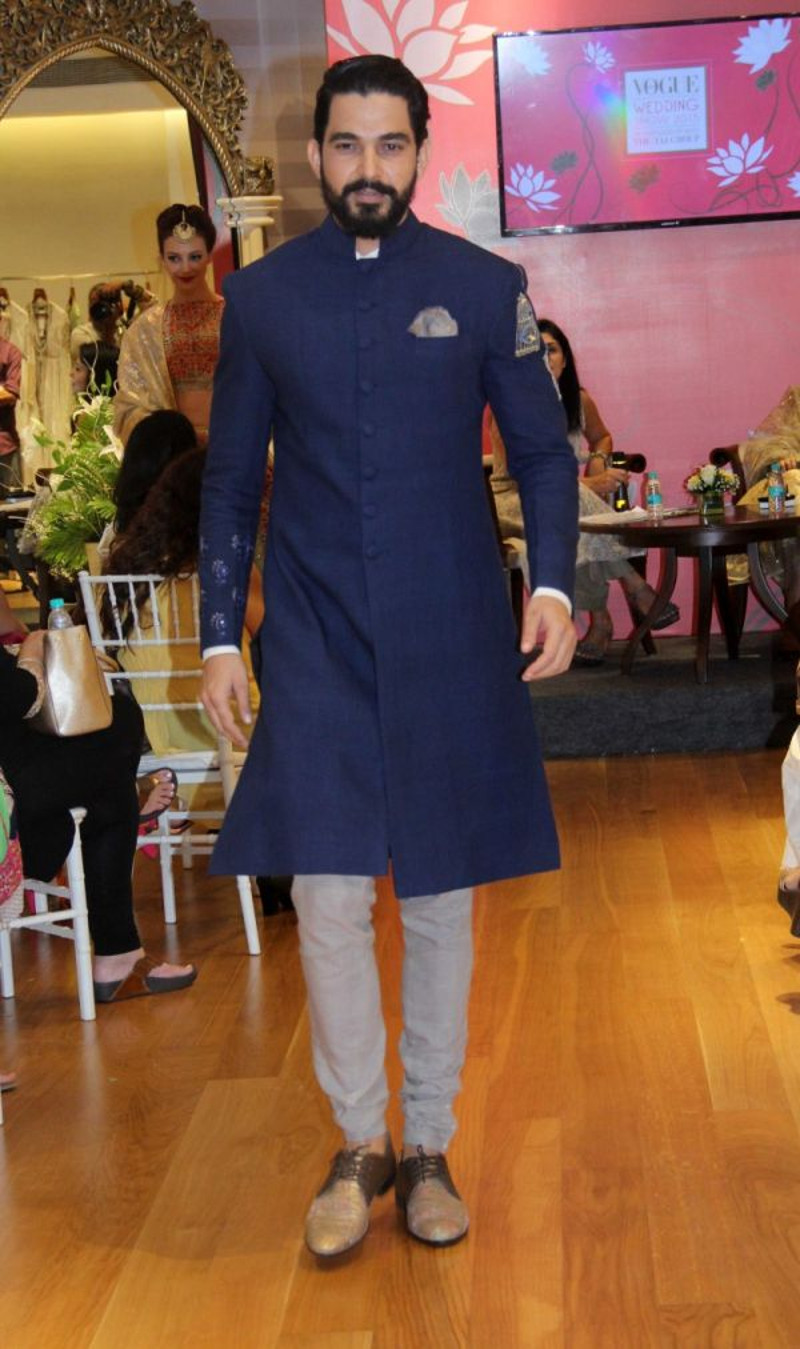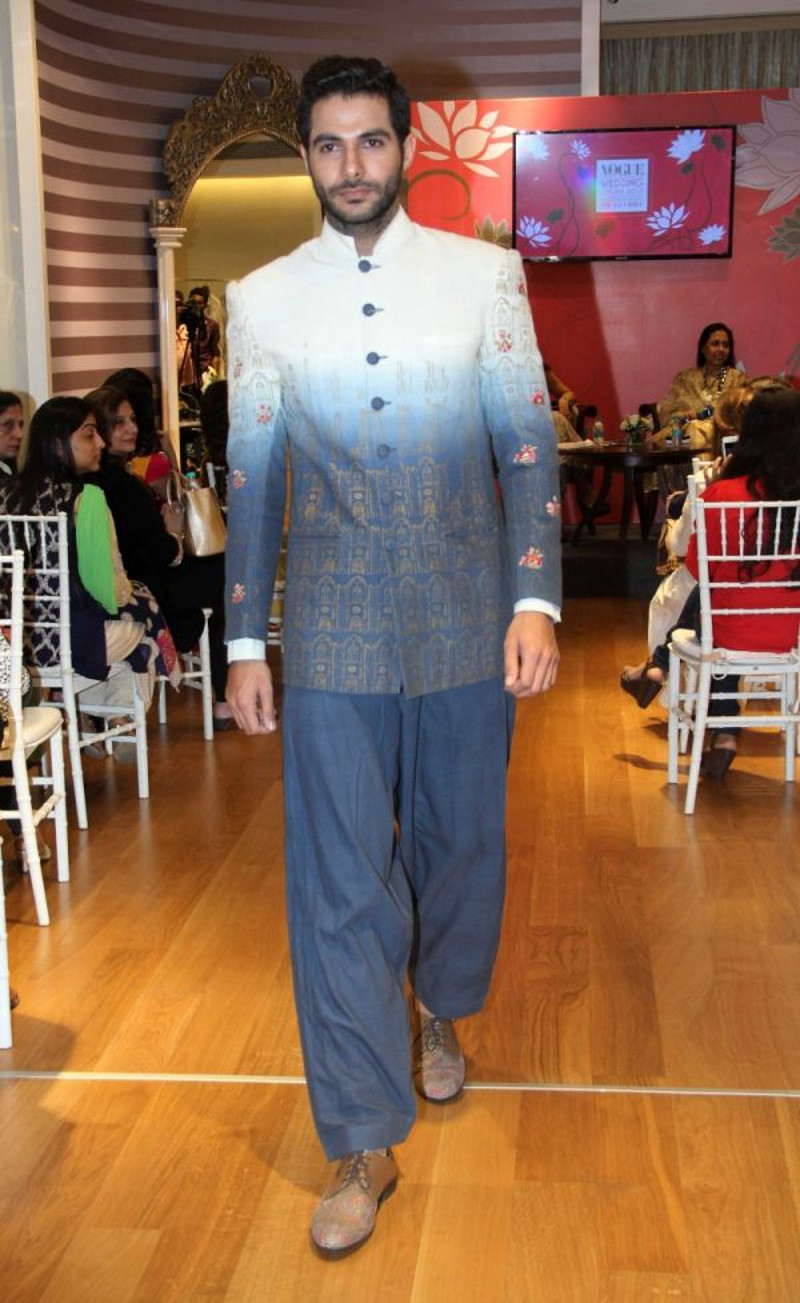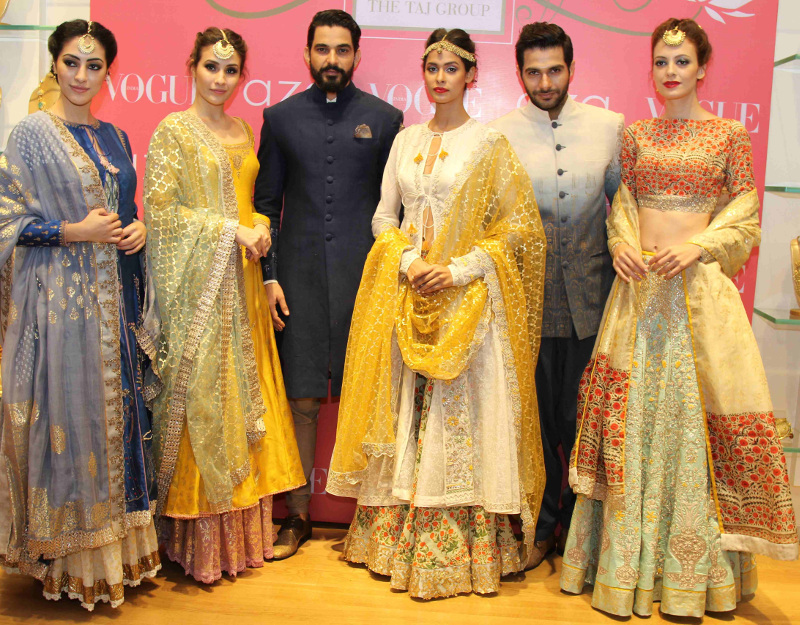 Models showcasing an exclusive preview of Anju Modi's bridal collection at Vogue Bridal Studio, AZA Bandra_24th June 2015 2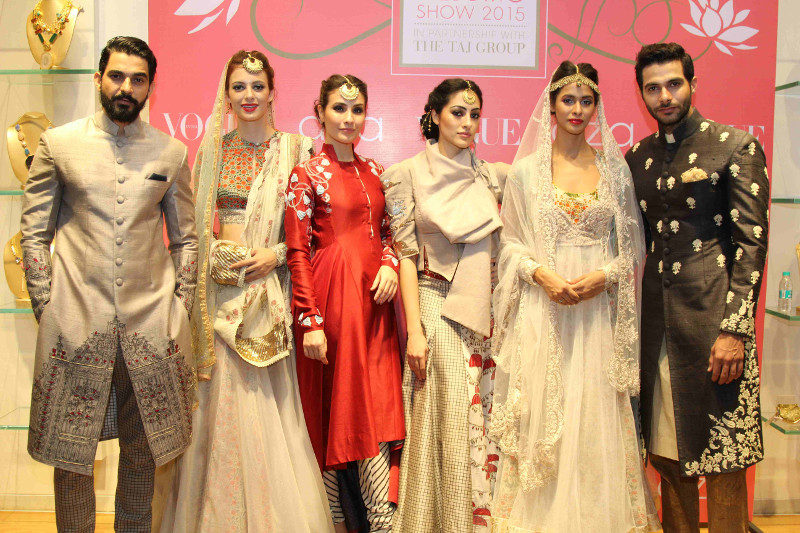 Models showcasing an exclusive preview of Anju Modi's bridal collection for the Vogue Wedding Show 2015 at AZA,Bandra_24th June 2015
She went on to share details of her collection that was showcased, "Drawing inspiration from one of the most rich and ancient seats of civilization, Persia, the collection is an endeavor to recreate and amplify the longing for a lost place that used to be the home for magical folklores endorsing beautiful princesses, fierce as well as passionate and verses by Rumi validating their very existence."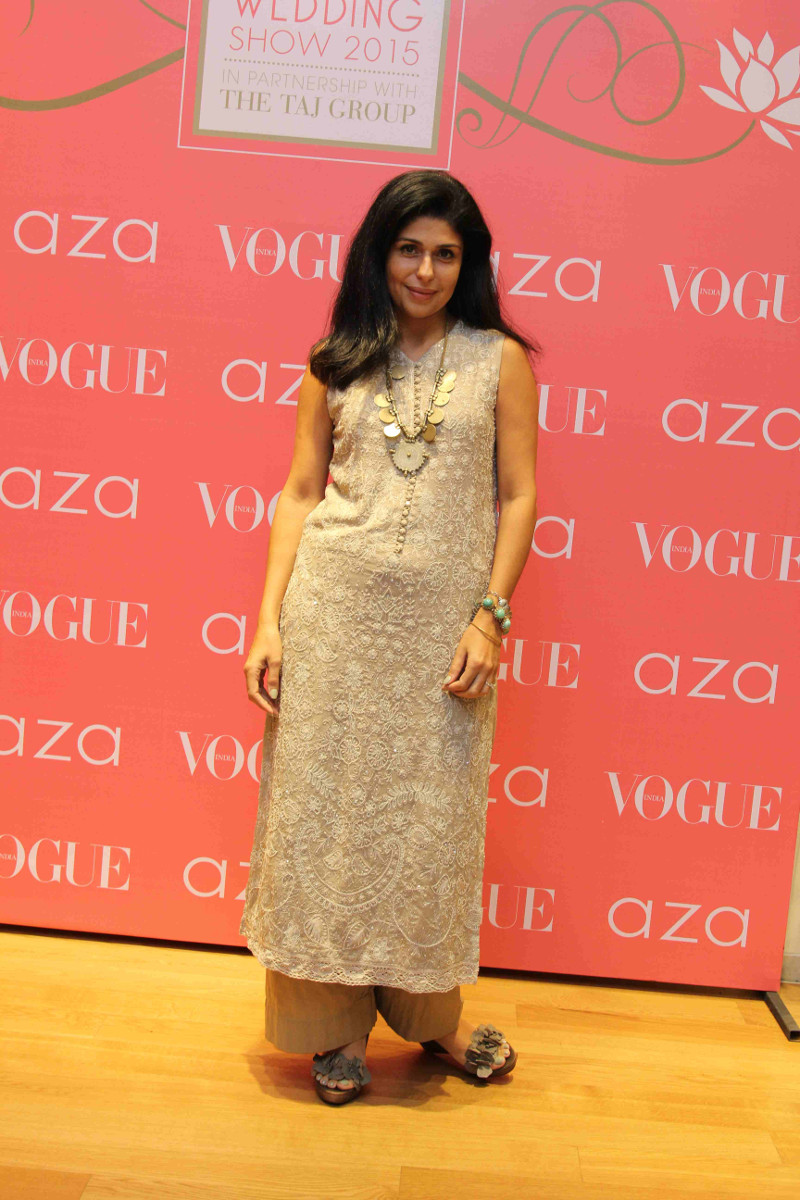 Vogue India Fashion Director- Anaita Shroff Adajania at Vogue Bridal Studio, AZA Bandra _ 24th June 2015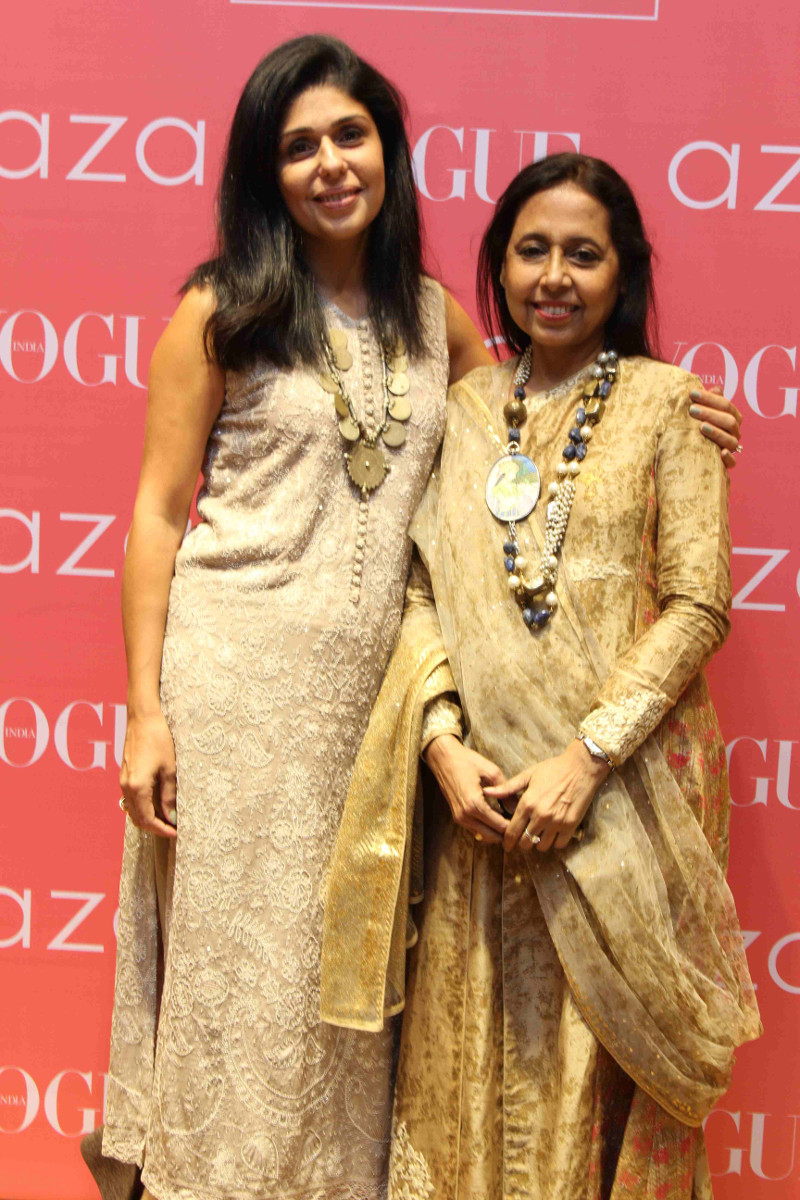 Vogue India Fashion Director -Anaita Shroff Adajania with designer Anju Modi at Vogue Bridal Studio,  AZA Bandra_24th June 2015 
(L to R) Designer Anju Modi with Devangi Nishar at the Vogue Bridal Studio,  AZA Bandra_24th June 2015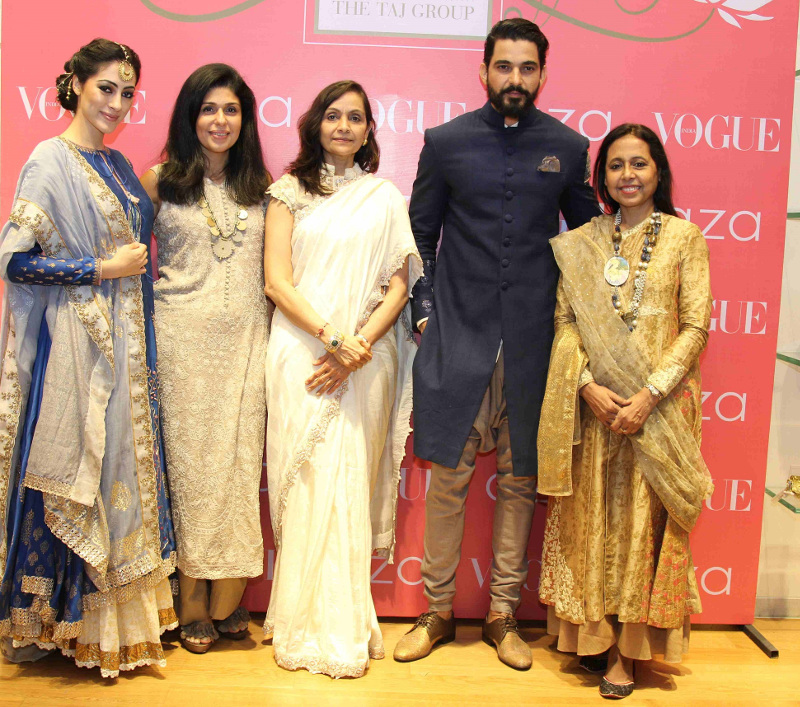 (LtoR) Model, Anaita Shroff Adajania, Alka Nishar, Model, Anju Modi, AZA Bandra_24th June 2015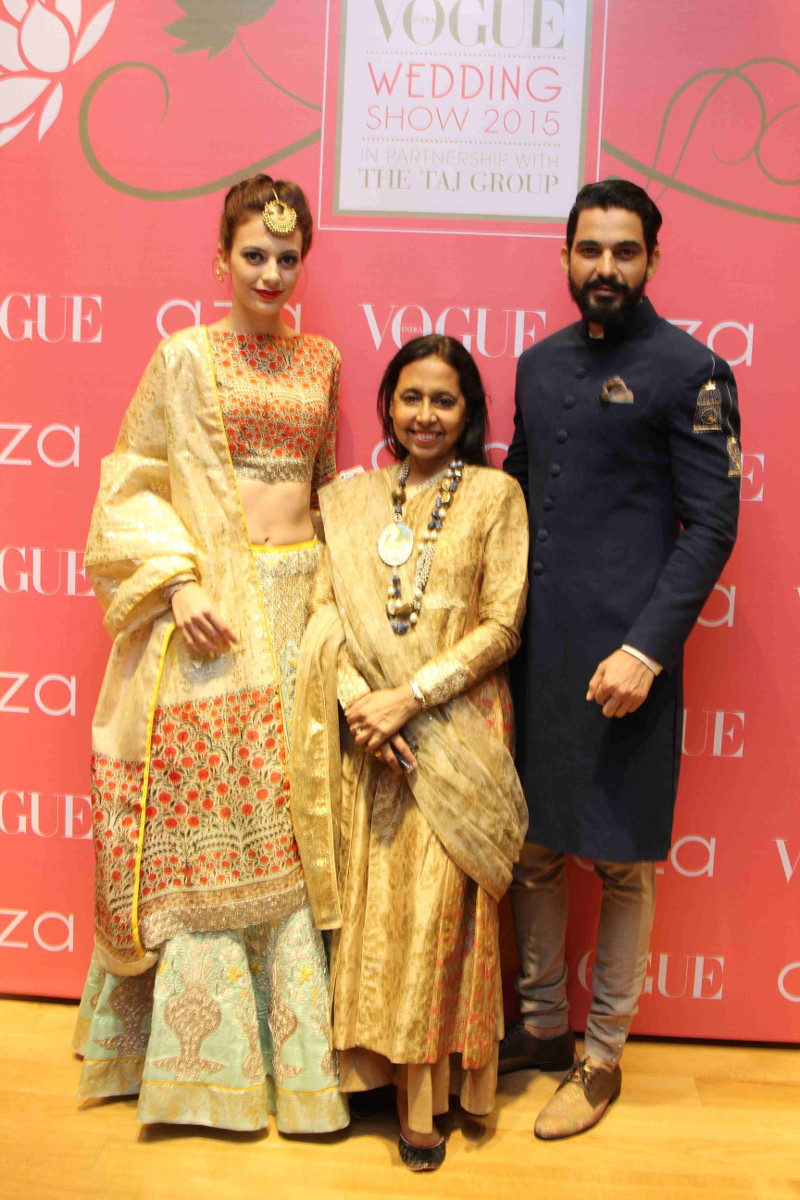 Designer Anju Modi(centre) with models showcasing an exclusive preview of her bridal collection for the Vogue Wedding Show 2015 at AZA,Bandra_24th June 2015
Added Dr. Alka Nishar, Founder and Director, AZA,"AZA has worked with veteran designer Anju Modi for several seasons and we are delighted to have the preview of her exquisitely crafted collection here, today, at Vogue Bridal Studio which will be launched at the Vogue Wedding Show 2015 taking place from 7-9 August in New Delhi. The collection is passionate and fierce; inspired from the mystical, ancient civilization of Persia; her creations are quintessential for the new age bride and her entourage."