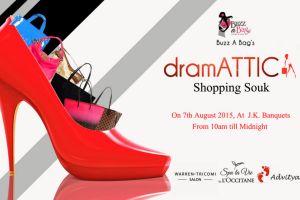 PREMIUM FASHION BRANDS COMING UNDER ONE ROOF FOR MUMBAIITES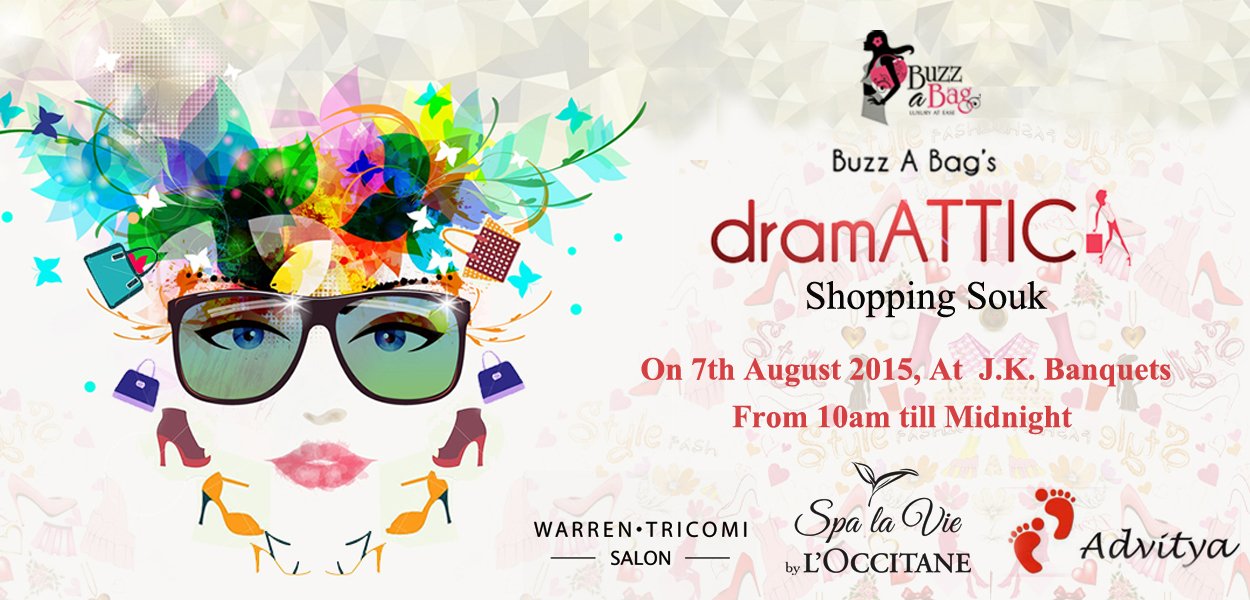 Have you ever heard of an exhibition where premium and luxury brands exhibit under one roof? I bet you havent because all we have seen so far is small-time fashion exhibitions with hundreds of stalls where exhibitors dont bother who-sells-what as long as they get their moollah. There is no positioning and hardly any promotion of the exhibition and guess who suffers? Both customer as well as sellers.  But finally an exhibition with very thoughtfully curated brands showcasing their best is happening next month, called dramATTIC, courtsey buzz-a-bag. And you are invited!
Just so you know, Buzz-a-bag offers rental services on high-fashion luxury bags. Louis Vuitton,  Jimmy Choo, Gucci, Burberry, you name it.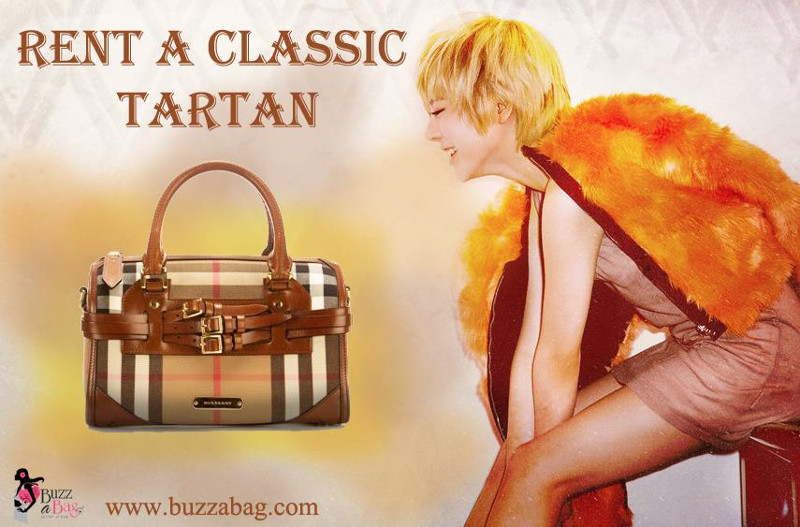 Why would you hire luxury bags on rent?
Even if you can afford a classic Chanel flap bag worth a good $4,000, that is not the only luxury bag you want in your wardrobe. Right? You would still like to possess a Bottega Veneta clutch as well as an Hermes sling bag to style your beautiful outfits . So hiring a bag would be so much more smarter than coughing up huge amounts of money on one or two luxury bags. And Buzz-a-bag offers extremely tempting memberships.

Hiring luxury bags also makes a lot of sense as it can help try out new bags and be seen as trendy without having to buy the bag which will soon be out of season. And you dont want to be caught dead with something that is 'so' out, esp. when its a luxury bag.
You can learn more about their services on buzzabag.com
Why dramATTIC? Because buzz-a-bag realizes that people like you, the cream crowd with luxury needs should be served well. That is why it is bringing a unique, luxurious, fashion exhibition called dramATTIC.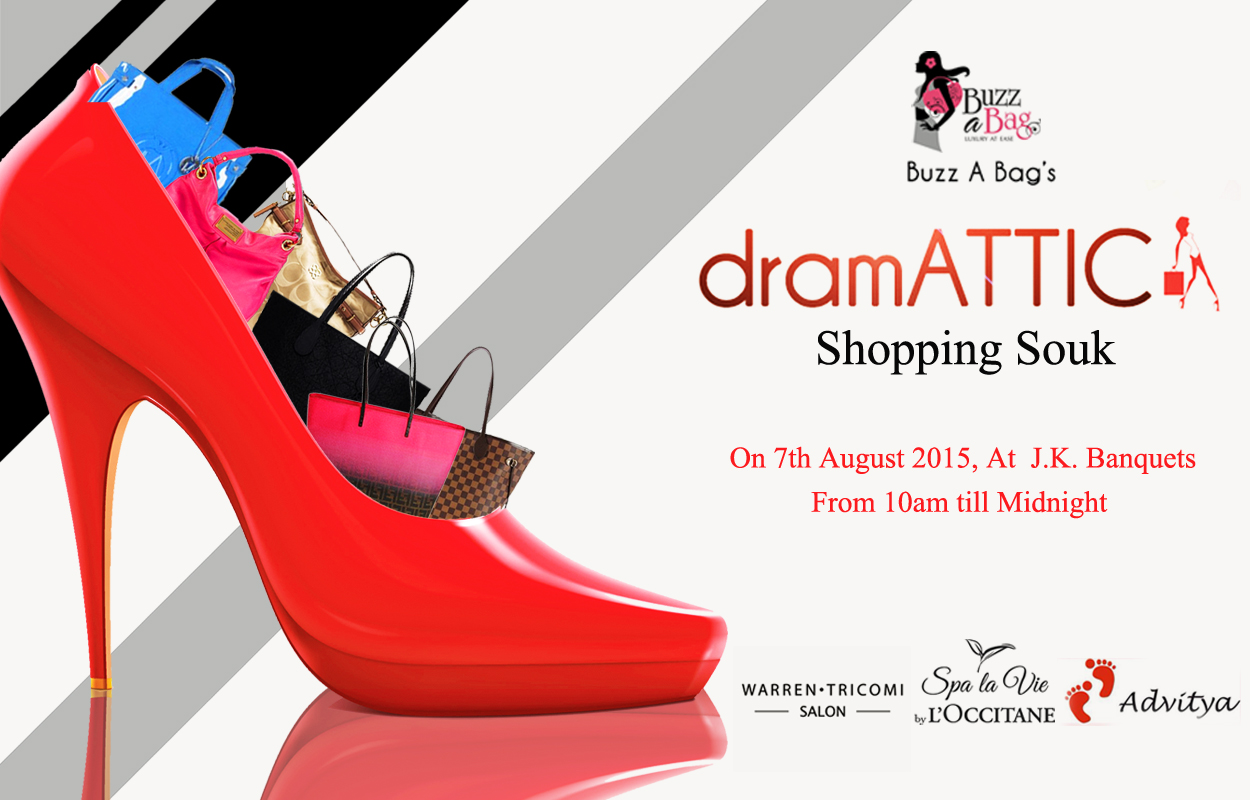 And here is why you cannot afford to miss it:
Well Curated: buzz-a-bag team understands the luxury client extremely well and that is why they have personally curated designers & entrepreneurs for this exhibition. So be rest assured, you will have some fabulous labels to buy from.
One stop shop for fashionistas: buzz-a-bag has brought everything right from premium bags to watches to perfumes to lingerie under one roof. So all your needs can be fulfilled without having to visit individual stores.
Credibility: Brands participating in this exhibition already have a substantial online or offline presence. In other words, you will be served credible and quality products. Brands participating in dramATTIC are Oceaniss, Mercado, Pretty Secrets, Petricor and several other high-end brands. Also, Warren Tricomi, L'Occitane and Advitya charitable trust are partnering for this fabulous event.
Pure Experience: A suave set-up that offers delectable food, high end clothes, accessories and much more, this exhibition will be a pure fashion experience.
Networking:  With some of the finest names in the industry as well as fashionistas like yourself coming to the exhibition, it will be a great place to meet new people and explore opportunities…and ofcourse to have loads of fun.