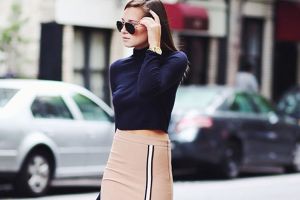 #TRENDING: PENCIL SKIRT WITH SNEAKERS
I have never been a shoe person mostly because I'm short so I dont like to cover my feet too much as I feel that shoes makes me look shorter. And that is why I took so long to appreciate this trend that has been around for more than a year. And I can so understand (now) why this trend is being lapped up across the fashion globe. Its both stylish and comfortable but more imporantly its liberating. Liberation from the high, usually uncomfortable, pointy and mostly (exceptionally) unstable 'heels'. Shoes with fitted skirts is such a  great breather from the conventional 'Hey! I'm dressed up' look. A perfect combination of style with comfort.
I've also come to like this trend because its very rare to see pretty combined with sporty. So if you're not much into fitted skirts, which is actually the trend (pencil skirts + sneakers), you can also work a skater skirt with sneakers and if you're tall, a calf-length skirt with slip-on sneakers will work equally well for you.
Take a look at how women are working this trend on streets…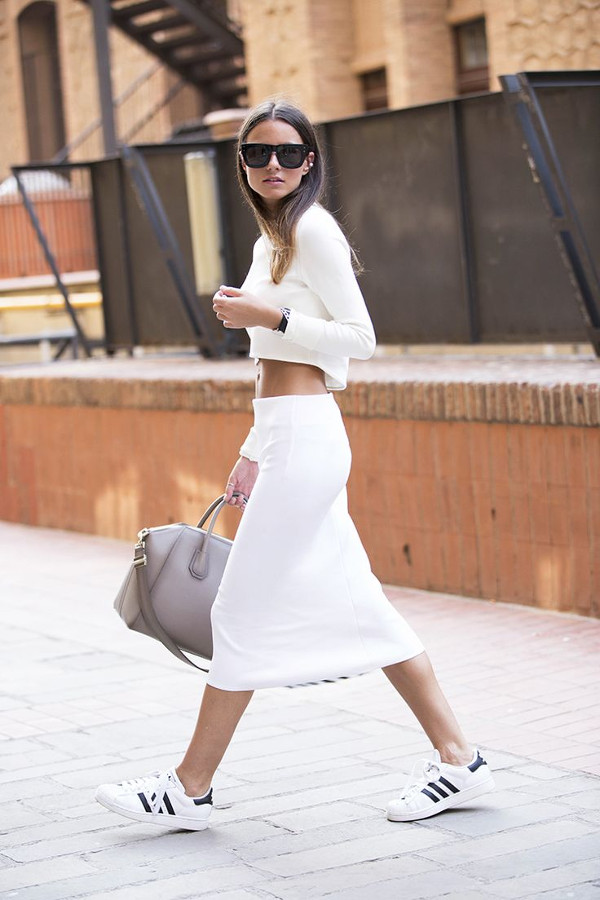 Image Source: fashionvibe.net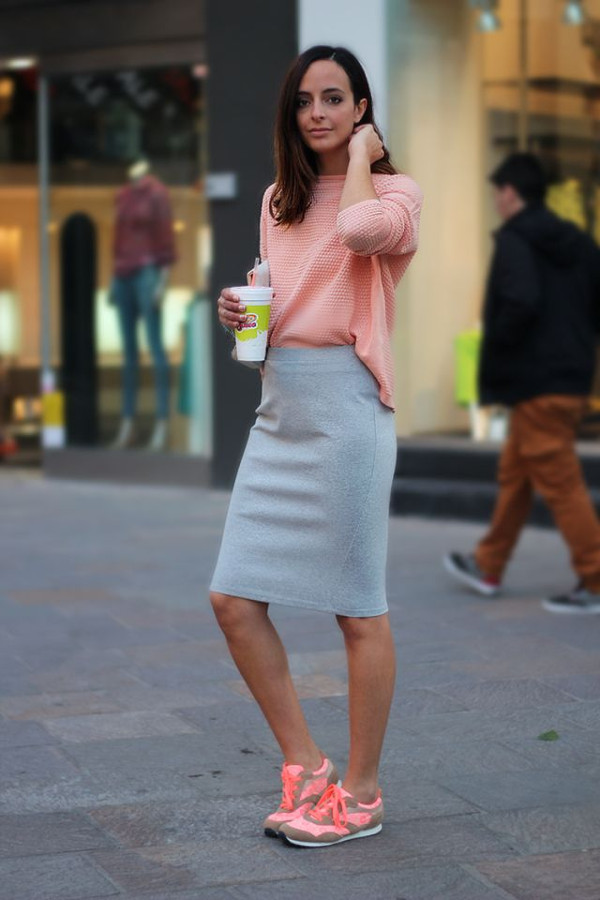 Image Source: thefashioncarousel.com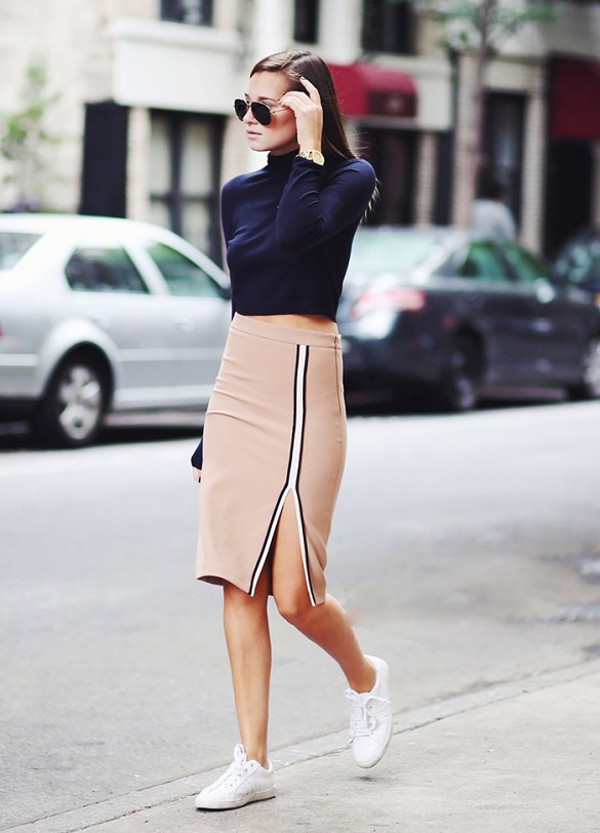 Image Source: whowhatwear.com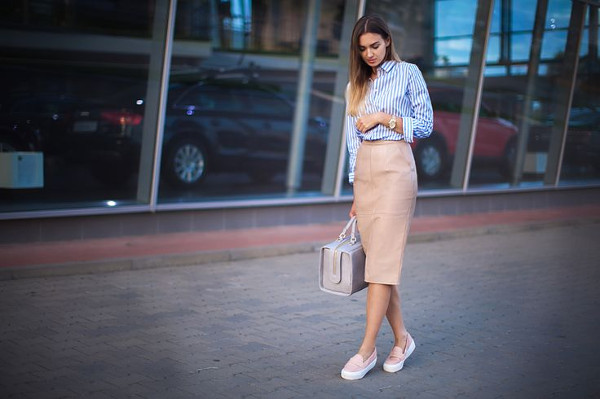 Image Source: pinterest.com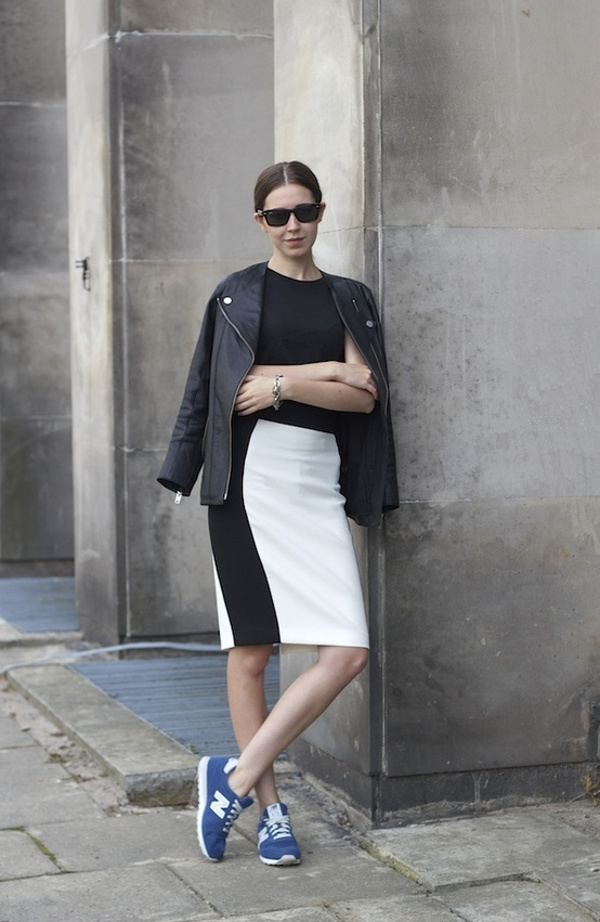 Image Source: starstyle.ph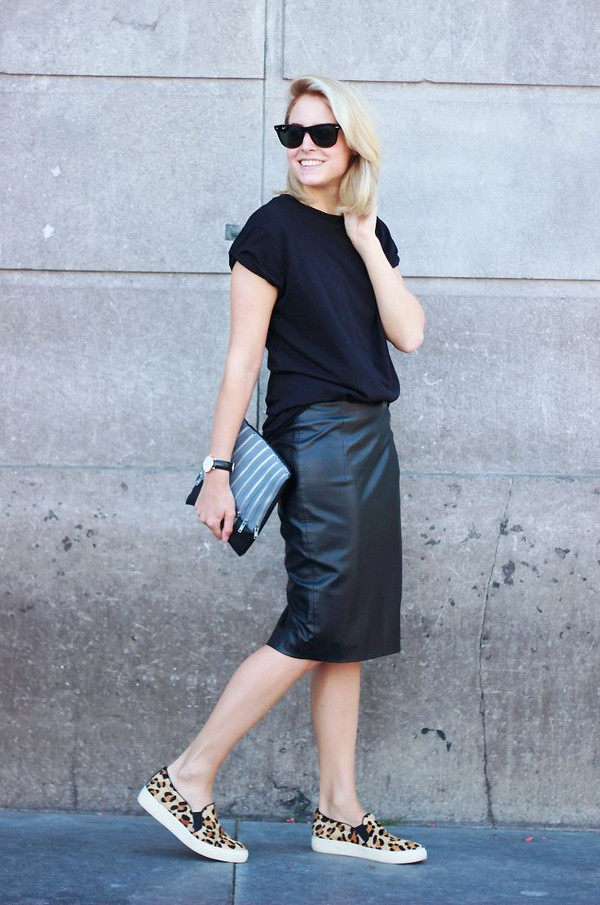 Image Source: bloglovin.com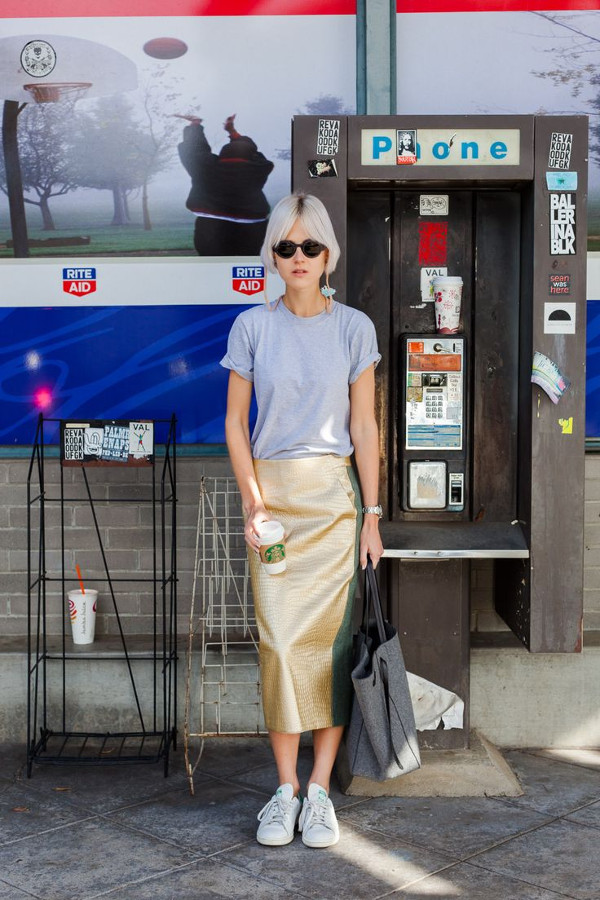 Image Source: pinterest.com
Have you tried this style? Do share your views with us.