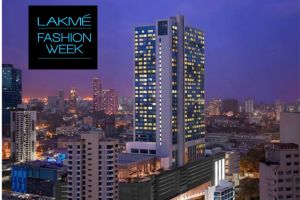 LAKME FASHION WEEK MOVES TO A NEW VENUE: DECISION WELL TAKEN?
Lakme Fashion Week Winter/Festive 2014 is finally over! A much awaited event that began with a lot of excitement and fervour and closed on an equally passionate note with Kareena Kapoor walking the grand finale for Manish Malhotra.
The event had great social media presence. You can tell that this season, the #LakmeFW management team decided to buck up and work social media to their advantage. And did so, pretty successfully.  Also had media and bloggers flooding twitter with live streaming and sometimes with not-so-great quality (read 'highly blurred') pictures. The one more change Lakme Fashion Week brought us this season that you cannot not notice is the change in venue. From Grand Hyatt to Palladium Hotel. This was news and a big story, not much of a success story though.
SPACE The two floors allotted for the show turned out to be highly cramped up. The main show area was smaller compared to the one in Hyatt. But more important, the space outside the main show area, the lobby, etc. where people need to move around was extremely small and therefore, highly chaotic! A mini bar (serving free mocktails) placed outside the elevator only added to confusion. Unfortunately, lack of room didnt make it possible to even have decent sized designer stalls. There was no place to walk or move around the stalls. Compare this with stalls area at Grand Hyatt which was again a little inconvenient as it was off the main hotel. Yet, it provided enough space for designers to showcase their work, which is what they are there for. And obviously no place to do fashion installations (like before).
BASIC AMENITIES LIKE A RESTROOM IN WORKING CONDITION Not happening either. Second day of the fashion week, two of the four toilets were not in working condition, for the whole day ! There are hardly any common restrooms on each floor anyway. So not enough toilets for hundreds of people coming in at the fashion week.
SECURITY MEN CHECKING PASSES Hardly did their job. Where you need to limit the number of people outside the main show area just before the show is to begin, the guys checking passes hardly did anything about it. People went past them without the current show pass, and it didnt matter. The guys didnt think it was worth stressing checking everybody for passes.
In short, quite a sad story it was.
Being invited to a fashion event of this level is great and watching designers' shows live is hugely fascinating but then, can you turn a blind eye to such basic issues? Where the fashion week needed to move a notch higher from their earlier venue, it has actually moved down by 10 notches. Perhaps this happened because the hotel was not fully prepared to have a show of this scale, because if that is the case, then there is hope of things getting fixed. The hotel as well as the fashion week management team can learn from this experience and have a more organized approach in future. But its extremely important that the LakmeFW team takes these issues seriously and decides to do something about them. Unless the only deciding factor is money, which is probably why this change of venue, in the first place.