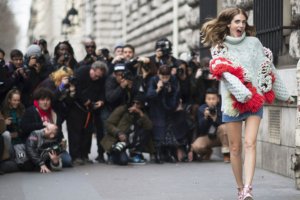 WHEN FASHION BECOMES LIBERATING
Fashion is a way of expressing oneself. And thats a well-established fact.
But sharing one's style online with people known and unknown is a feeling that I term as 'super liberating'.
Fashion cycles come and go every couple of years, but the internet and social media have given people the freedom to share their personal style which in turn has made sure that we dont get stuck in trends. Yes, trends are highly important but online sharing has made all of us fashion leaders in our own way.
We dont (only) wait for fashion leaders to dictate whats going to be in or out; we can now define our own style; a style that is seasonles; share it online and find people who share similar tastes.
That is so liberating!
Image Source from L To R: stylecaster.com, popsugar.co.uk, popsugar.co.uk
Image Source: All images from notey.com
Banner Image Source: marieclaire.com