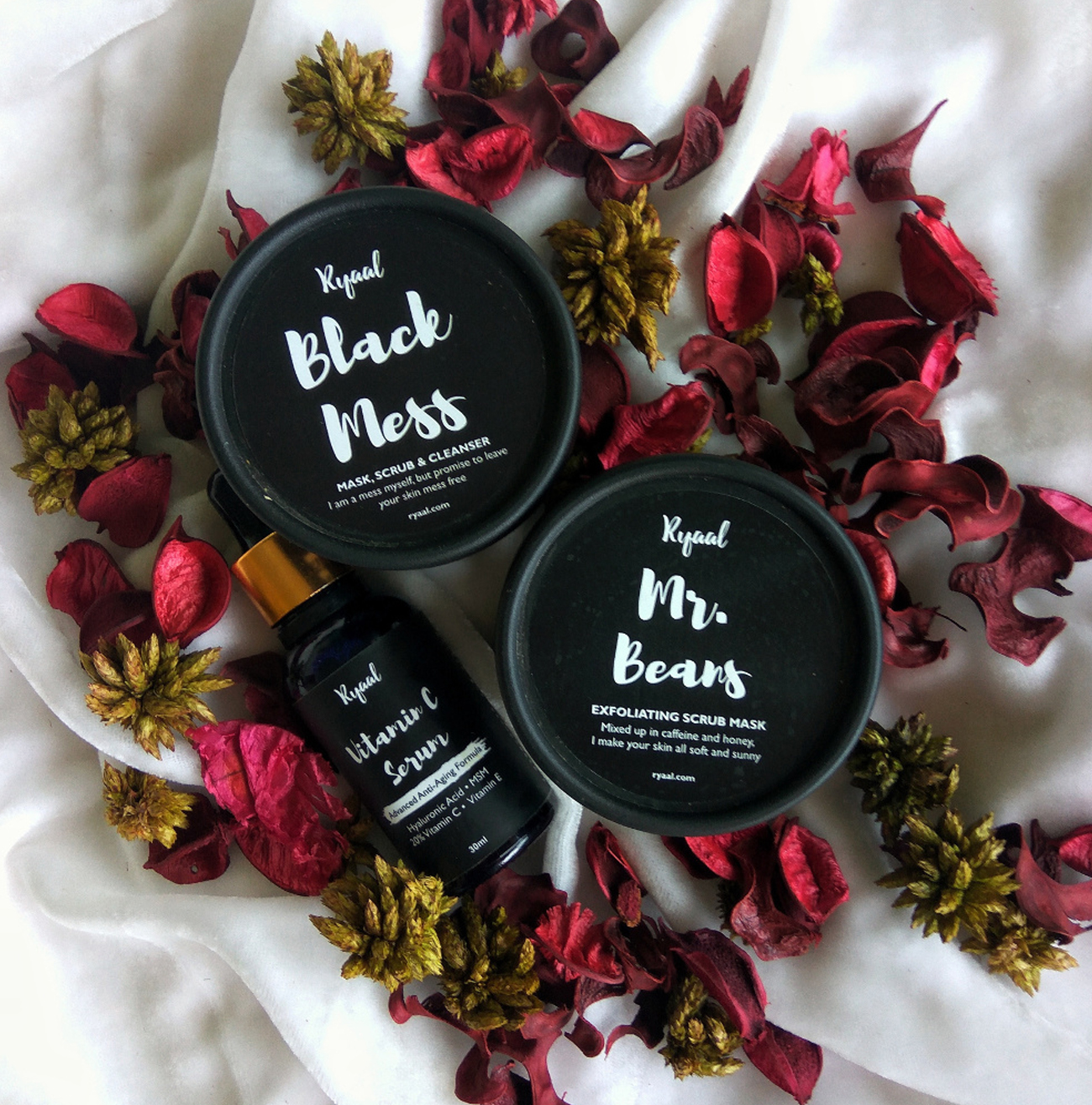 RYAAL: ORGANIC BEAUTY & SKINCARE
I laid my hands on Ryaal Black Mess: mask, scrub and cleanser, Mr Beans: exfoliating scrub mask and Vitamin C serum only about a few weeks ago. And they have already helped my skin a great deal in staying smooth, healthy and supple.
My favorite of the three is Mr. Beans. It is grounded coffee mixed with honey and oil. And boy! Does it smell great. Just like a cup of morning coffee…so comforting! Caffeine in this scrub is supposed to reduce the appearance of cellulite and premature skin ageing and the grounded coffee beans work great for exfoliation. I'm totally in love with this one.
Ryaal black mask is a blackish-grey clayand is primarily made out of activated charcoal, fuller's earth, aloe vera extract, peppermint oil and glycerine. Its great for detoxifying and rejuvenating the skin. I can just tell you that the product feels great and has absoloutely no irritating effect on the skin. It feels like concentrated mud and washes off easily leaving fresh-looking skin.
Ryaal Vitamin C Serum is known for its anti-ageing and skin lightening properties. Its very gentle on the skin and is perfect for oily skin types as this serum moisturizes well but does not feel sticky or greasy at all. My husband has been using this serum and he is super happy.
Ryaal products are great in feel & texture and do their job well. And they're very reasonably priced. I would totally recommend !
Pick up one for yourself, and leave your thoughts here 🙂