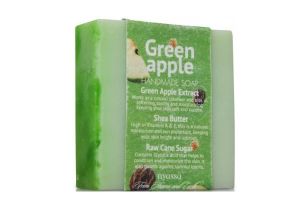 NYASSA GREEN APPLE HANDMADE SOAP
Hot days are just perfect to shower with fresh fruity fragrance soaps. And what better than green apples. And yes you guessed it right. Its none other than the Green Apple handmade soap from Nyassa.
Made from pure and natural carrier oils, essential oils and extracts, this is a fairly good and effective soap.
Key Ingredients:
Green apple extract, shea butter, raw cane sugar, ActiveBaseTM (aloevera extract, grape seed extract, honey, cold pressed sweet almond oil, cold pressed wheat germ oil, vitamin E acetate), water, sodium cocoate, sodium stearate, propylene glycol, sucrose, sodium laureth sulphate, glycerin, sodium chloride, disodium EDTA, BHT, fragrance, colour CI NO. 19140, 42045 and titanium dioxide.
What I like about this soap:
Despite the glycerine, which is present in all handmade soaps, the green apple Nyassa soap does not feel oily on the skin. I apply it on my face too and I have had no issues.

The fragrance is light.

Lathers fairly well.

Contains Raw Cane Sugar which has glycolic acid that helps to condition and moisturize the skin.

Lasting power is not too bad.
What I dont like:
The fragrance can feel a tad synthetic.

Packaging is kind of tacky.

The color and shape of the soap is not too inviting.
Priced at INR 250/- from jabong.com for a medium sized bar, this is an average to good soap. I will rate it 2.5/5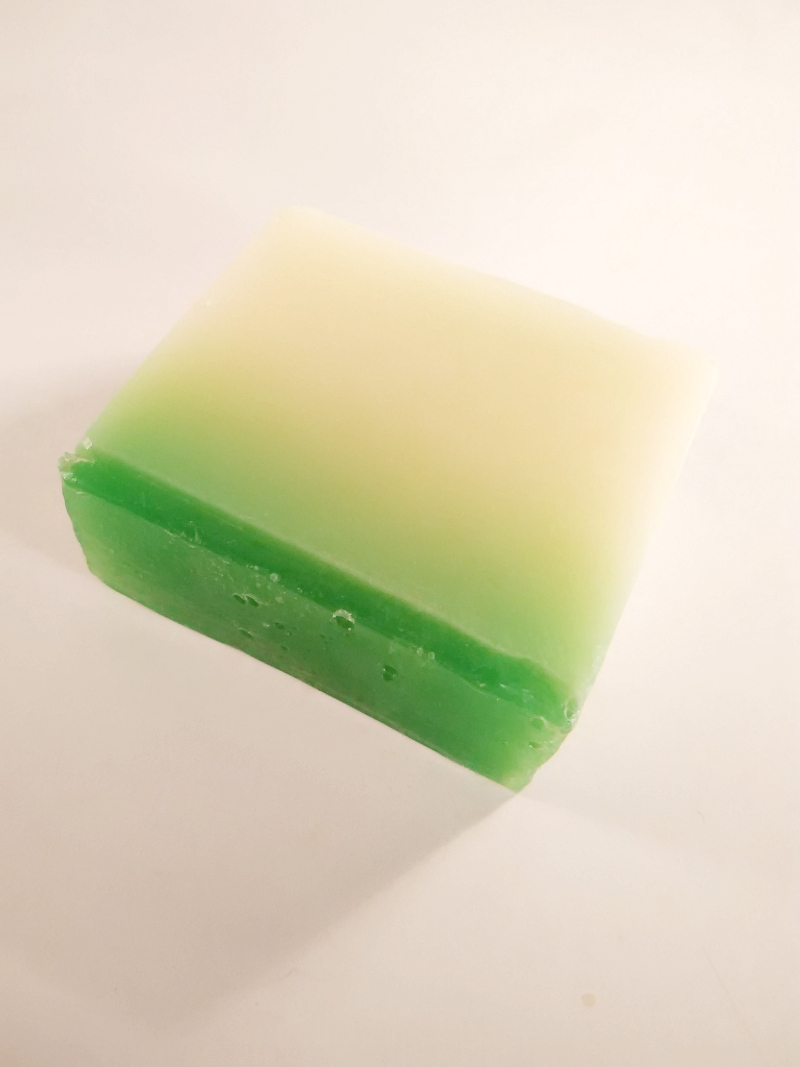 Have you tried this soap? Do let us know what you think about it in comments below.