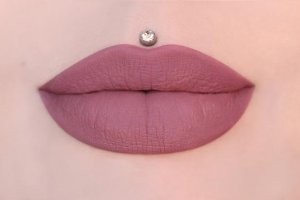 MAYBELLINE MATTE LIPSTICKS
Looks like my love for matte lipsticks is in no mood to slow down. I have been gathering lipcolors like nobody's business. All shades and sizes. All kinds of brands. In this frenzy, I have also picked up shades that dont really work for my skin tone. The good thing is I've learnt to make them work by mixing them with classic shades that I already have.
Maybelline New York Superstay Matte Ink Liquid Lipstick
Maybelline New York Gigi Hadid Matte Lipstick
I recently picked up these two lipcolors: Maybelline Super Matte Ink and Maybelline with Gigi Hadid in gorgeous shades. Superstay matte ink is a liquid lipcolor and I have the shade called Dreamer that is highly pigmented and glides on smoothly on the lips. I have to mention that this is one lipcolor that lasts forever, well almost. I applied it in the morning and even after 2 meals and several cups of coffee it had to be removed with a makeup remover. If lasting power is what you're looking for, I will definitely recommend Maybelline New York Superstay Matte Ink liquid lipstick. The shade is a tad too light for my skin tone so I have to add a little color to it, I prefer adding pink and the end result is a neonish pink lipcolor which I'm pretty happy with.
Maybelline New York Gigi Hadid matte lipstick in McCall is a beautiful nude. Its a creamy matte finish and glides very easily. Lasting power is okay but I like to retouch it every 2-3 hours. Its a great shade if you want to experiment but I do feel its not very suitable for Indian skin tones. Other shades in the same collection are far more suited to our skin color. To make it work, I mix it with a little pinkish brown lipcolor from Faces which is a classic shade and makes this one too look much better.
So while I come back with a few more reviews, enjoy this day and the lovely week ahead!