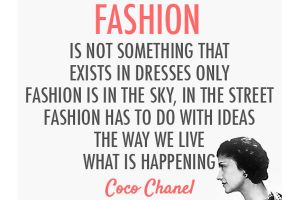 FASHION FOR EVERYONE
There is room for all kinds of fashion at any given point of time. You have to know what you like and not get deterred by what's 'in' and what's 'out'.
There is enough choice and options in terms of brands as well as styles to not make you feel restricted to any one kind of trend.
All you have to do is, find out styles that you are most comfortable in, or are able to relate to. Then you check online or go through a fashion magazine and find out which brands sell 'your kind of clothes' within your budget. Then you go and splurge 🙂 It's that simple!
Most of the celebrities have a personal stylist. You can keep a tab on celebs that wear your kind of clothes/styles and take cues from them on how to style your outfits.
Go work on your personal style and make a style statement.