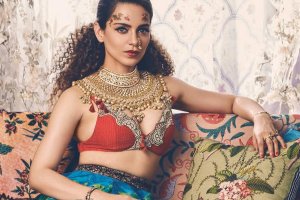 KANGANA RANAUT ON THE 'HER' COVER OF HARPER'S BAZAAR BRIDE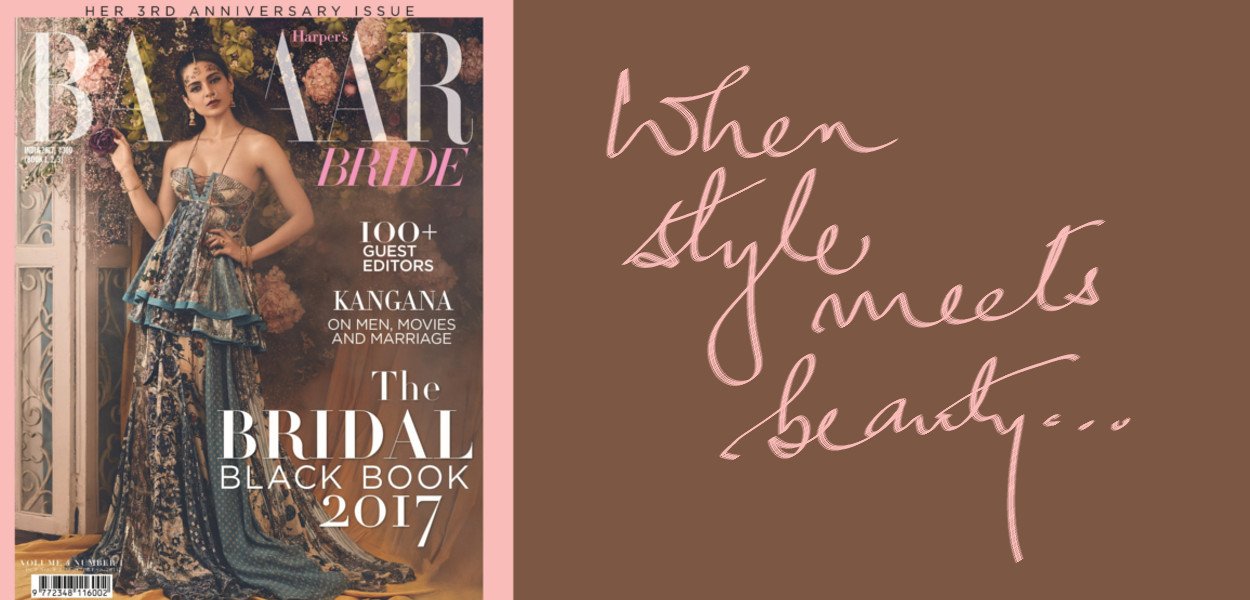 As Harper's Bazaar Bride completes 3 years, they bring us 3 special issues to indulge in. The HIS & HER issue has Jacqueline Fernandez and Harshvardhan Kapoor sizzling the covers. Kangana Ranaut graces the HER issue and dapper Shahid Kapoor dons the HIS issue.
With her calm demeanour and brutal honesty, Kangana Ranaut takes over the cover of the 'Her' issue and discusses women's empowerment, women bosses, new-age female designers and much more. It's safe to say that there's lots in store and in between all of it, there are also a few surprises. Join in for Bazaar Bride's third birthday in grand style.
Cover Credits –
Kangana wears a dress, Roberto Cavalli.
All jewellery, PNG Jewellers.
Photograph: Prasad Naik.
Fashion editor: Ayesha Amin Nigam
Hair: Franco Vallelonga at Inega Talent Management
Makeup: Anil Chinnappa
Fashion stylist: Srishti Tewari
Location: Courtesy Anomaly Productions pvt. ltd.
Floral décor: Courtesy Sonal's Flowers.