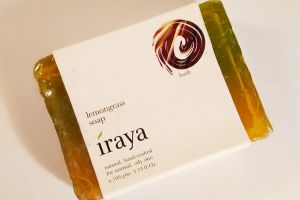 IRAYA: LEMONGRASS HANDMADE SOAP
I had heard positive reviews about Iraya soaps and seen them on jabong.com but got to use their lemongrass flavour only recently, when I called for a couple of handmade soaps, which happens to be my new found love, and for good reasons. A beautiful smelling lemongrass handmade Iraya soap that comes in transparent packaging is really good and definitely must-try. It does have a few issues though. Read on for the full review
Ingredients:
Palm Oil

Coconut Oil 

Cane Sugar

Vegetable Glycerine

Palm Kernel Oil 

Aqua, Sodium Hydroxide

Lemon Grass

Vetiver

Mint Leaves 

Essential oil of lemon grass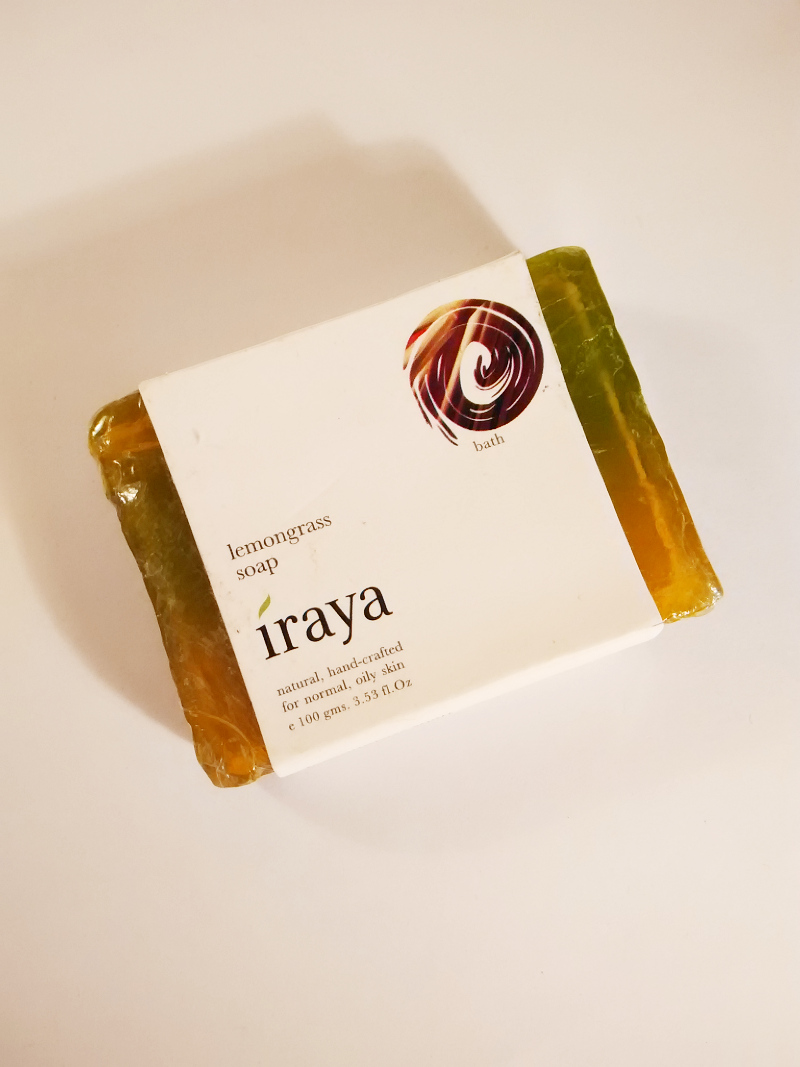 The top ingredient, lemongrass has some highly beneficial properties:
Lemongrass soap acts as an anti-bacterial and anti-fungal agent, which means it is beneficial for pimple/acne prone skin.

Lemongrass acts like a toner, minimizing pores of the skin and toning the tissues and muscles. It reduces wrinkles, so use the soap for a toned and clear complexion.

Lemongrass has a calming effect, thus, bathing with lemongrass soap bar is the best experience one could ever have.

Lemongrass contains anti-bacterial and anti-fungal properties that help kill bacteria and is safe for children too.

Using lemongrass soap can help fight poor body odor.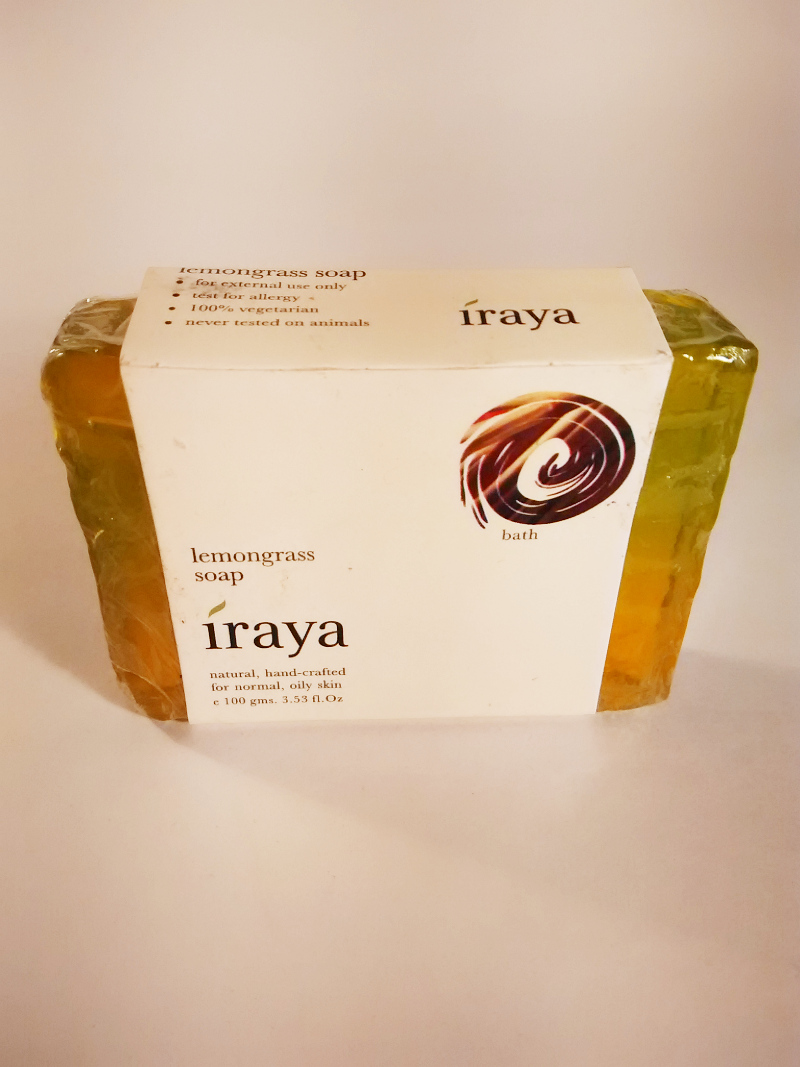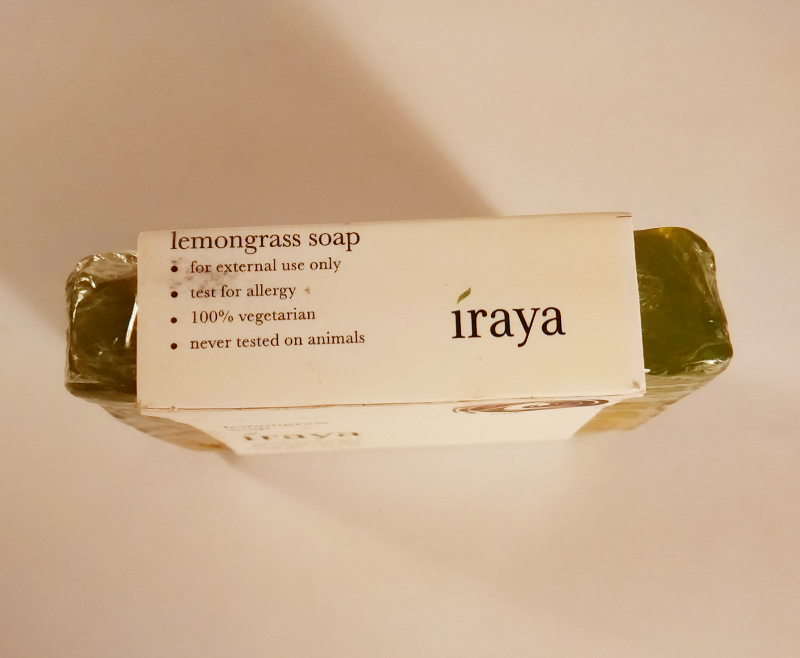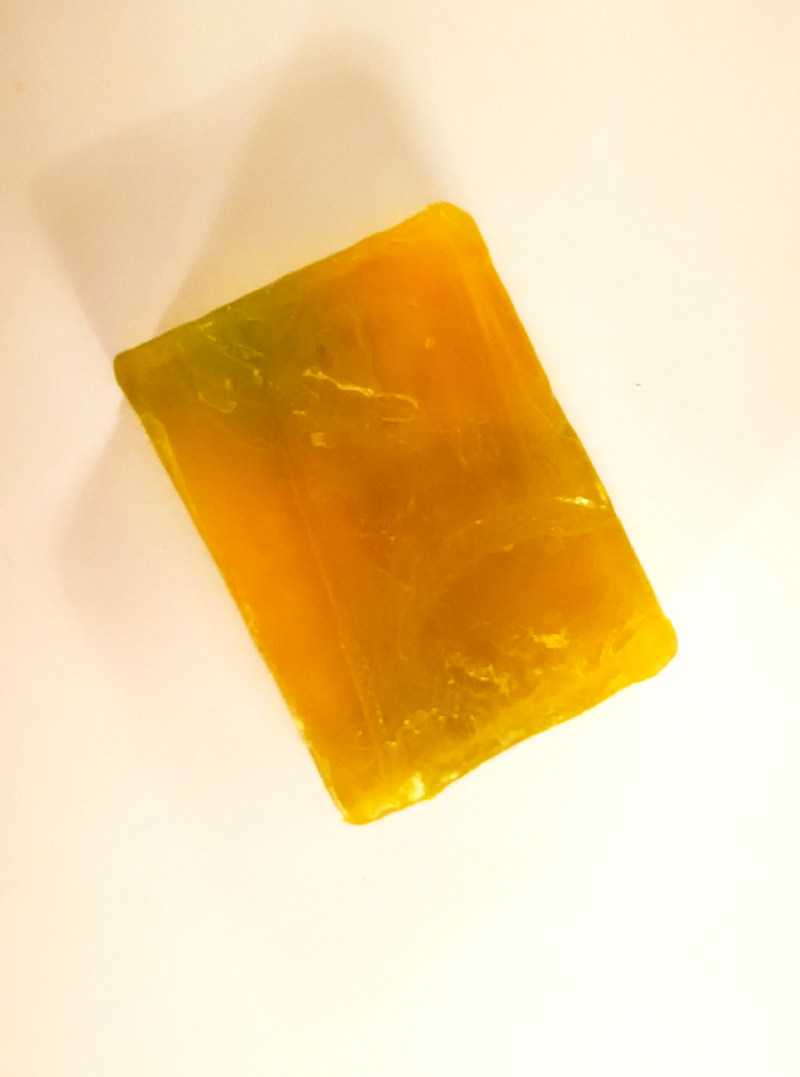 What I love about this soap:
Its a lemony green bar with an awesomely refreshing lemon fragrance. Absoloutely love the fresh, citrus scent of this soap.

It lathers well, unlike a few other handmade soaps.

It does not dry or upset my sensitive skin.

I love the mild fresh lemon fragrance that stays on my skin even after the shower.

I have combination skin and so far this soap has worked well for me.

Its perfect for a morning shower right before that big day at work.
What I dont like:
The packaging was quite blah.

I took off the packaging to photograph it and kept it open like other handmade soaps, but this one almost melted.
Priced at INR 195/- for a bar, this is definitely a good buy. 3.5/5